It's SMASH NIGHT, let's get wrecking!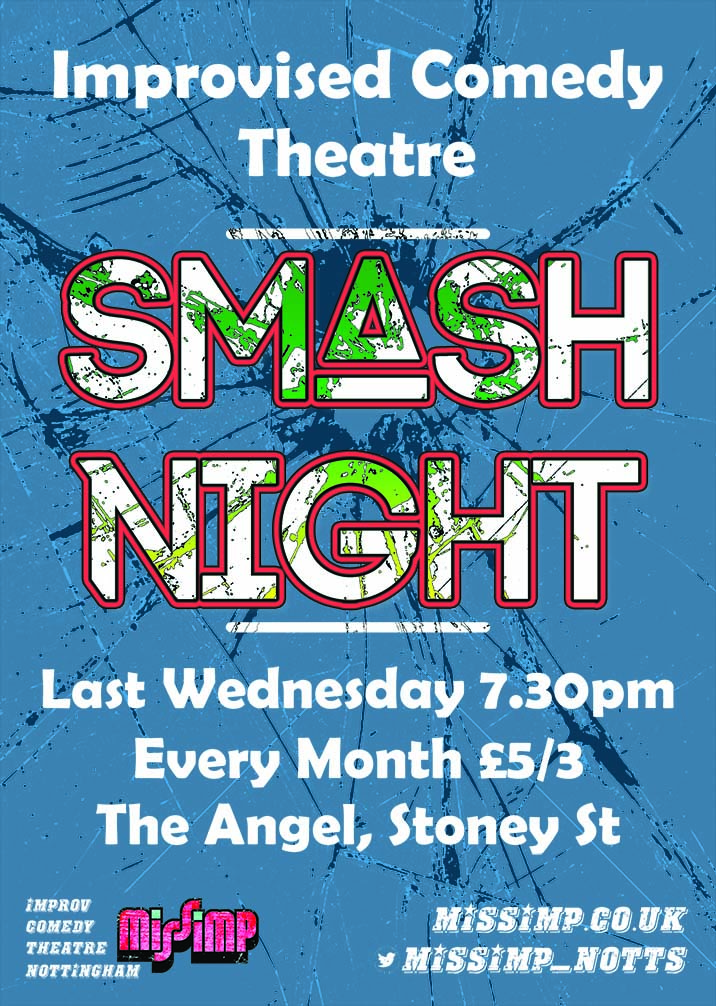 Never-seen-before… Never-to-be-seen-again! Watch in amazement as some of the finest improv teams around live life on the edge, experiment and push the boundaries of what they do with hilarious results! Witness them take to the stage with nothing but their wits and transform YOUR suggestions spontaneously into scenes and stories bound to be breath-taking and bloody hilarious.
We've got another extraordinary show for you this week – the debut performance of MissImp's all-female Harold team, The Vortex, plus the guys from MonkeyHeads with something you'll need to see to believe.
What more could you want from a Wednesday?
This week's line-up:
The Vortex
This fantastically funny female troupe will transform one of YOUR suggestions into a whole fantastic show with no scripts, no conferring, and nothing preplanned!



The Monkey-Meisner Mashup
Duncan and Colin from MonkeyHeads will be performing the Monkey-Meisner Mashup! It's an organic form, creating scenes that are often closer to surreal than a gag-fest, yet often get laughs too.
"It broke all the improv rules that I've learned over the last 6 years, but it was compelling" – Jon Trevor, Birmingham Improv Festival
And always… The Smash Night Social Club
Our in-house team is a revolving cast of longtime vets of the improv scene. This ragtag collection of comedy cowboys play fast 'n' loose with the rules (and their metaphors), throw off the hand brake, and whisk you away to a place you never dreamed of.
---
The Angel Microwbrewery | 7 Stoney Street, Nottingham NG1 1LG
7.30pm – tickets on the door £5/£3 | Join the Facebook event | Find it!
---
If you're a MissImp regular, don't forget to attend this week's drop-in on Thursday at the Malt Cross – at the end we've got some special stuff to talk about!