Movember, mofunny*
Slap on your 'stache and stand on stage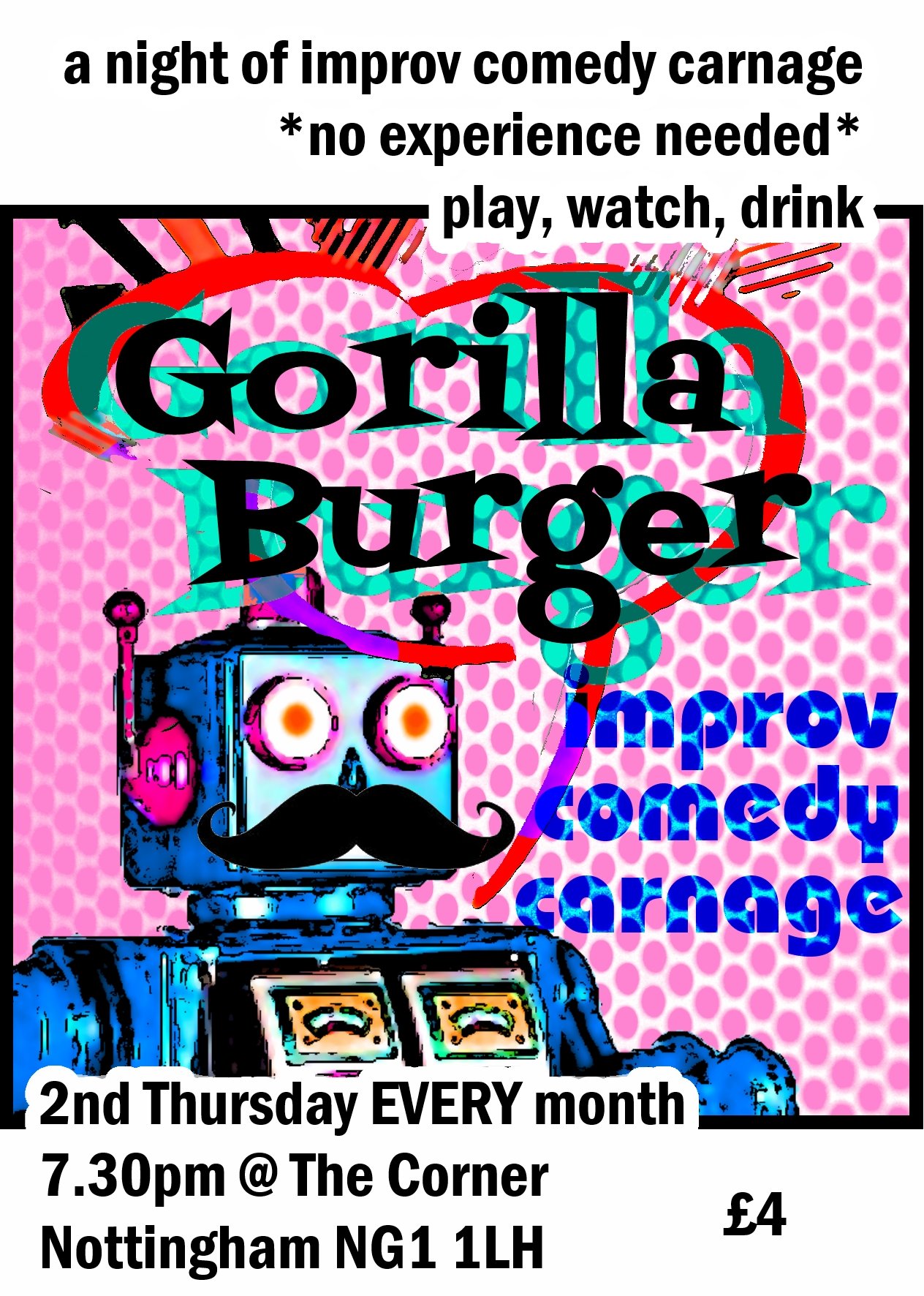 Thursday 13th November
Gorilla Burger's for fun and games – for getting up on stage and improvising with new folks and old friends. Chuck yer name in the hat and bite your nails with anticipation, twirl your moustache with mirth waiting for your turn to go.
Never done improv comedy? Marvellous. Done it before? Also marvellous. Like to drink and watch comedy? Ideal. Bring your own drinks to the Corner, put some cash Movember's way and have a laugh.
You should BRING YOUR OWN BOOZE (coz there's no bar). It's also a good idea to bring a jumper (it is nearly winter, or something). And a moustache (it'll keep you warm).
Anyone can play. Put your name in the hat and come up and do a scene (or a shortform game from the other hat if you like). We'll pick names out of the hat and performers will get to try out playing with new people – or even playing for the very first time. This night we close out with Fisticuffs doing something as yet unspecified (that's a good thing).
Zero previous experience required.
---
Thursday 13th November 2014
7:30pm – 10.00pm (starts 7.45)
More on Facebook

The Corner
8 Stoney Street Lace Market Nottingham NG1 1LH
Entry Price: £4 on the door
The venue is in the heart of the Creative Quarter, opposite The Old Angel
Bring your own drinks!

*the agony, please to kill