The five finalists compete for the Larklord's approval and the title of series one champion!
This time Orla Ratcliffe, Richard Gurney, Duncan Carty, Alex Leam and Marilyn Ann Bird fight to be crowned the winner of Larklord series one.
Watch, like, share and get involved in the comments. Vote for your favourite finalist as it could make the difference who wins!
This show will be live streamed into the MissImp Facebook page and our YouTube channel, as well as being available right here!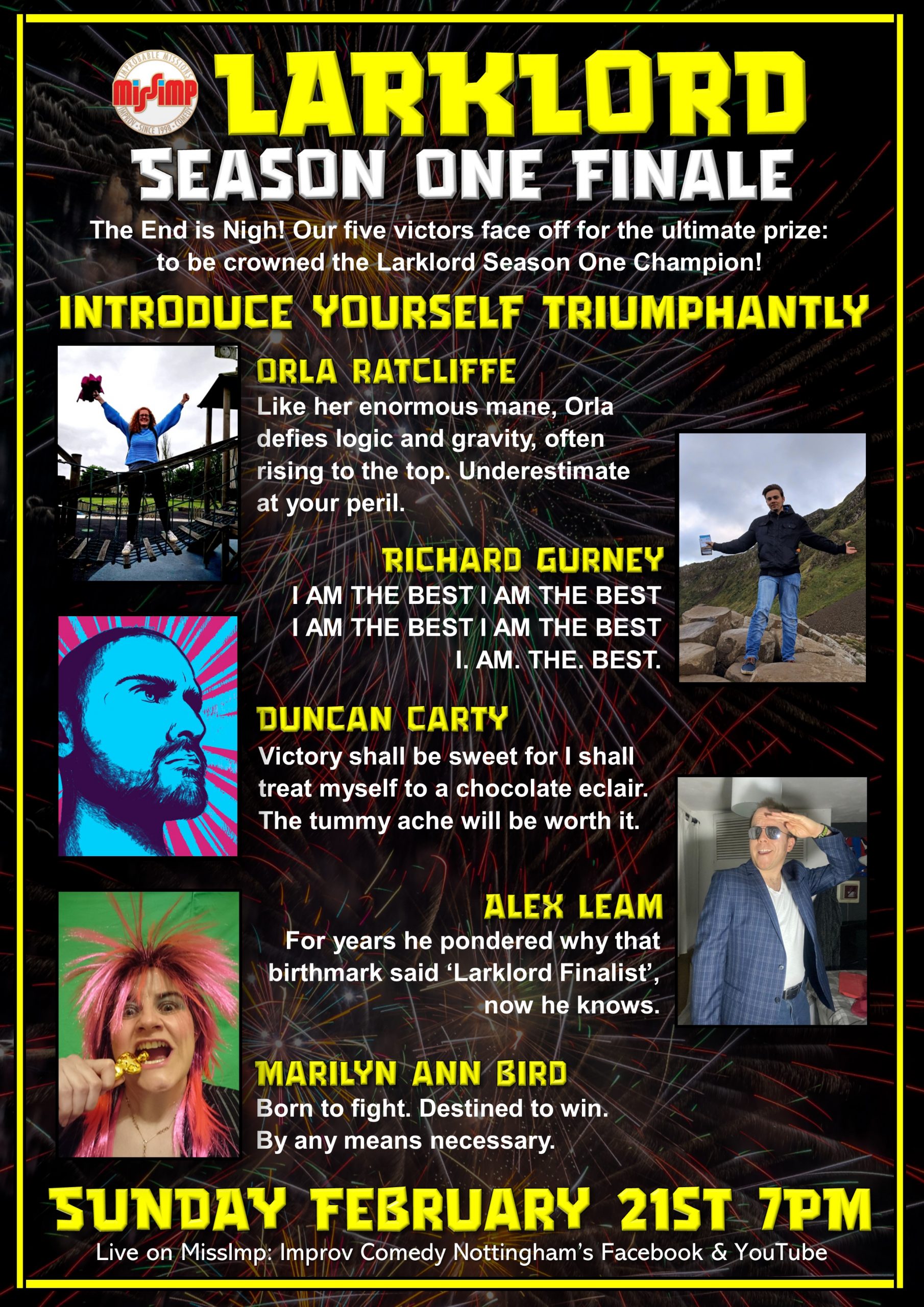 And if you missed episodes 1-5 you can watch them here:
Episode One
Episode Two
Episode Three
Episode Four
Episode Five