All-Female Improv Workshops
These workshops are led by some of the most exciting female improvisers from our Nottingham community and beyond, and each focuses on a specific area of improvisation unique to them!
Improv is the art of making up theatre and comedy on the spot, without any scripts or pre-planning. This workshop is for any female-identifying or non-binary individuals who feel they would benefit from or like to experience an all-female classroom environment. This is a safe space to try out new skills and support other women within our improv community.
Our definition of 'women' and 'female' is inclusive, and we welcome trans women, genderqueer women, and non-binary people.
We are always looking to encourage people to take on teaching roles within our community – if you would be interested in taking one (or part of) these workshops, please email improvwomen@missimp.co.uk.
The art for these workshops was created by Hélène Dollie!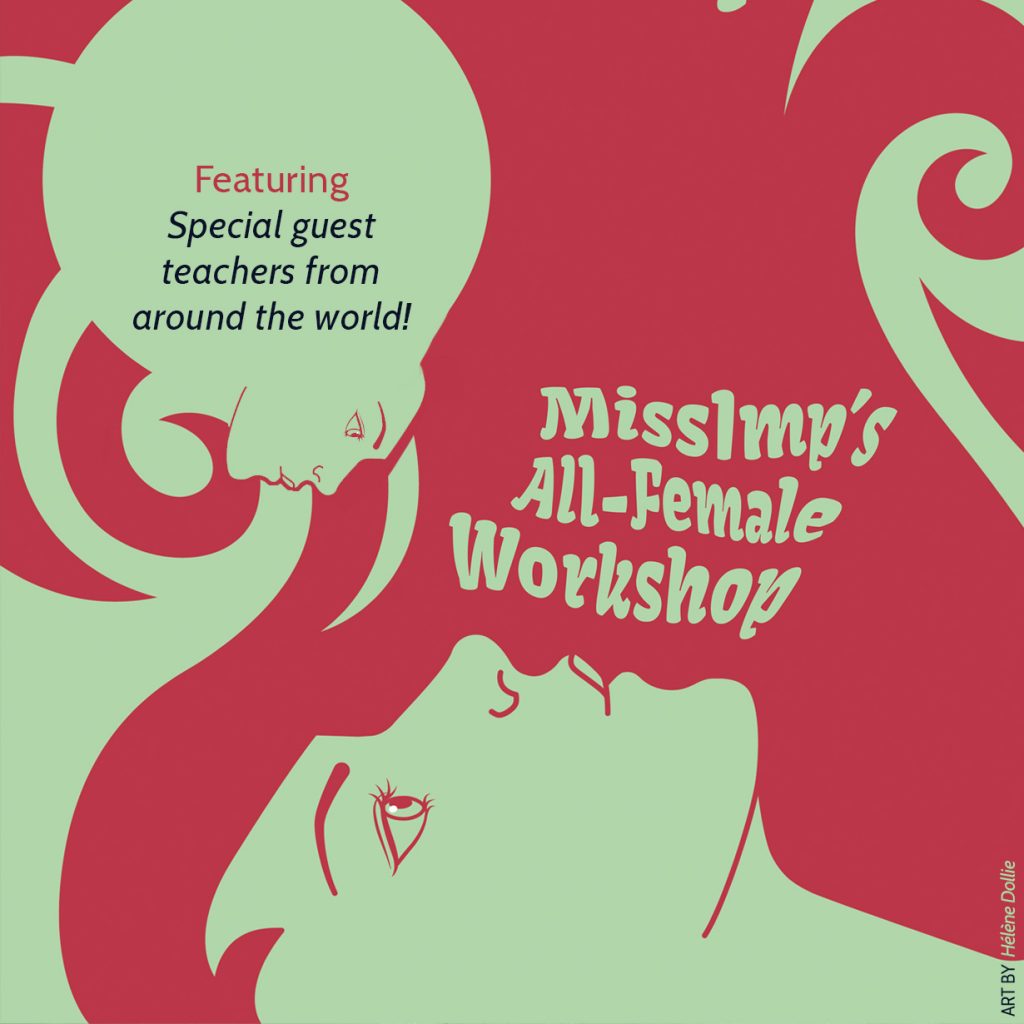 Upcoming All-Female Workshops
No dates that suit? Fear not, there will be more.
FLOW - Feel It, Love It, Own It, Work It! with Monica Gaga
Sunday 15 September 2019 at The Angel Microbrewery