Five more funny faces complete silly tasks for the Larklord in the penultimate episode of the series!
This time Denzil De Cristo, Jen Callendar, Jon Nguyen, Laurie Owen and Marilyn Ann Bird fight for the remaining spot in the season one finale.
Watch, like, share and get involved in the comments. The audience will even have a chance to vote for their favourite contestants!
This show will be live streamed into the MissImp Facebook page and our YouTube channel, as well as being available right here! The link to watch the new episode will be posted shortly.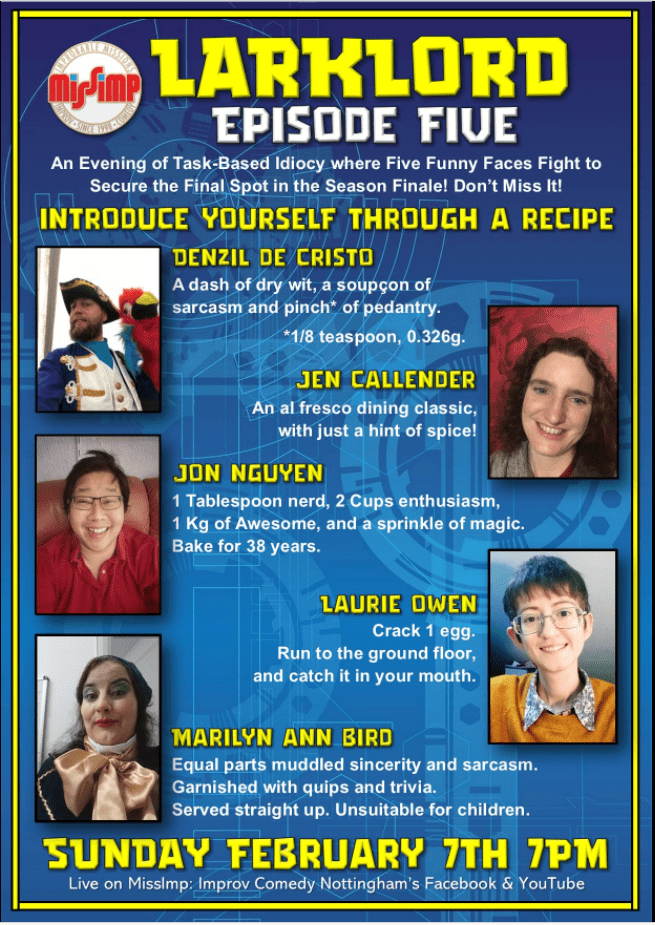 And if you missed episodes 1-4 you can watch them here:
Episode One
Episode Two
Episode Three
Episode Four