This Thursday Gorilla Burger Returns to the City Gallery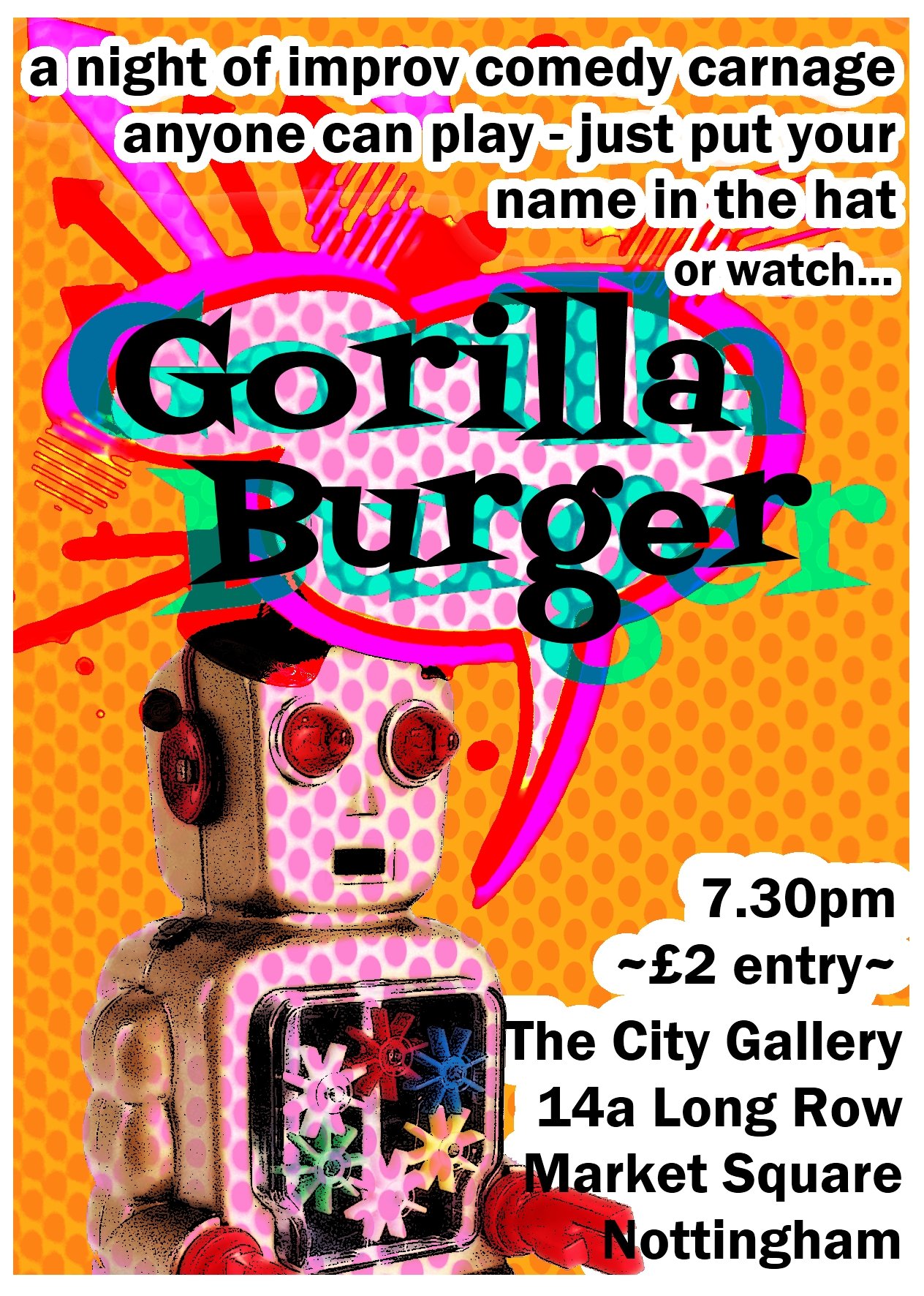 This magical show is one in which ANYONE can perform whether you have experience or not, whether you've ever improvised or not. We want YOU.
Anyone who wants to play can throw their name into a hat and take to the stage when it's drawn out.
An amazing opportunity to perform for the first time or the hundredth!
If you'd rather just hang out, meet some great people, watch and enjoy the performers drinking and playing totally uncensored improv, that's cool too.
For regular MissImp folk, please note that Gorilla Burger takes place instead of the weekly jam! Now with even more unlicensed gorilla.
Amazing, Where Can I Enjoy Gorilla Burger?
Date: 17th Jan 2013 7:30pm
Last Entry: 8:00pm
The City Gallery
14A Long Row
Nottingham
NG1 2DH
Entry Price: £2
Minimum Age: 18
This tricky-to-find-but-worth-it-venue is a couple of doors left of Primark and down a small alley.
Related articles