Time to Put Your Improvising Shoes On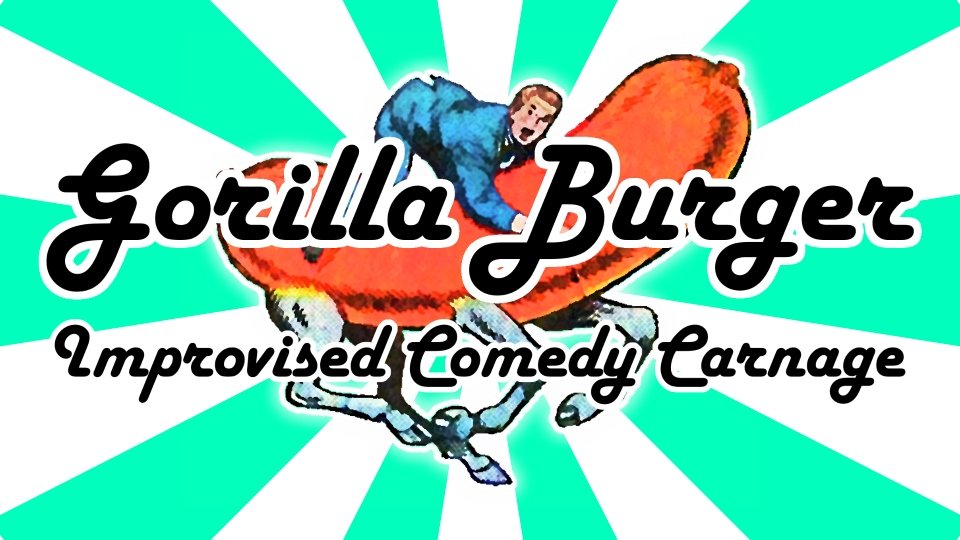 Hurray, it's here at last! That fantastic mid-month opportunity to cut loose and go wild. This Thursday is Gorilla Burger and we're going to play games and scenes all night. It's a great way to explore the local improv community, meet some folks, have some drinks and do some cool things. The focus is always on maximum fun and support.
This month the ever-charming and not-at-all-sweary Nick will be bellowing and guiding you through the show.
New to improvised comedy? No worries. We promise you'll have a great time. We'll match you up (randomly) with other humans and together you'll create scenes and play games that defy reason, imagination and sometimes, comedy. It is all marvellous.
Of course, you don't have to perform! You can remain happily anonymous in the audience, settle back with a pint and enjoy the show.
It's probably the best mash up of cleverness, silliness, drinking and theatre you'll find.
Thursday 14 September
The Malt Cross
(downstairs in the workshop space)
16 St James's Street
Nottingham
NG1 6FG
7.30pm (show starts 7.45)
Tickets on the door £5/£3
Join the Facebook event
______________________________________________
Coming Soon:
(check out ALL the shows)
The Improvised Hallowe'en Musical – Saturday 28th October
Nottingham Playhouse box office is open now – tickets are 65% SOLD OUT!