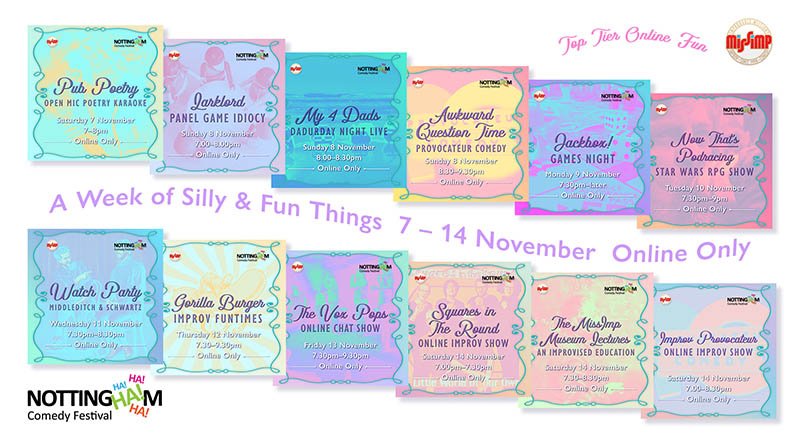 A Week of Online Fun with MissImp
7 - 14 November
Well, we thought it just sucked that Nottingham's  going into Tier 3 Tier 3+ Tier 4 firebreak Lockdown 2: Winter Flugaloo right before the Nottingham Comedy Festival, so together with NCF and Provocateur Comedy we're programming a week of silly and fun things to distract us from the world! And of course, it's all online!
Featuring a mix of open mic poetry, improv shows, gaming nights and watch parties, there's something for everyone to watch and get involved with.
Hit the show links below for all the details, as well as to watch the shows live and re-watch the till 14 November!
Stay safe, and laugh often. 
Doors Open: 7:30pm
Show Starts: 7:45pm
Show Ends: 8.45pm