Exciting news everyone!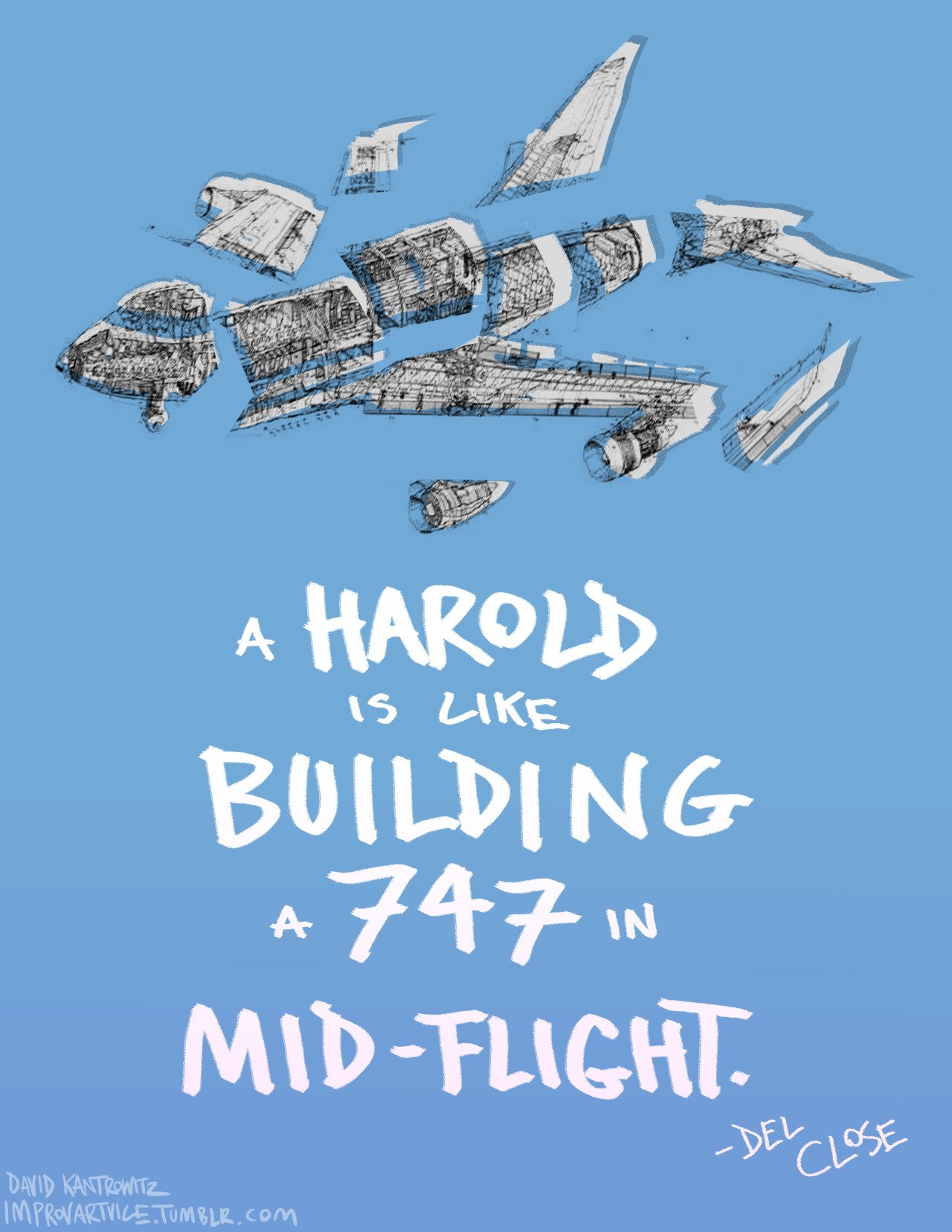 We're throwing a weekend devoted to learning the legendary, mysterious and exhilarating Harold. It's the improv show format created by Del Close and Charna Halpern in Chicago and has become the signature form of Improv Olympic (iO) and Upright Citizens Brigade (UCB), the two biggest homes of improvised theatre anywhere.
What is it? Well… it's a structure for linking scenes together and ultimately producing a single unified and spectacular show, with endless variation and possibility. It's definitely worth spending a weekend on! And, you lucky devils, we've got our own Ben Macpherson to immerse you in the Harold to the point of drowning and leave you gasping with delight.
Interested in improv, performance and working collaboratively with others? This is for you.
Saturday 8 April and Sunday 9 April 2017, 10:00 – 17:00 both days. Nottingham.
Limited places available, please register for details. Click here to get full course details and sign up immediately!