Even Fridges Have Feelings, with Kathleen

Ever found yourself apologising to an inanimate object? It's because we all know that they have feelings too. Come play with us this week as we explore the internal lives of all non-living things whether they be everyday favourites or forgotten discards from years gone by.
Before the drop-in: Unspeakable Acts reh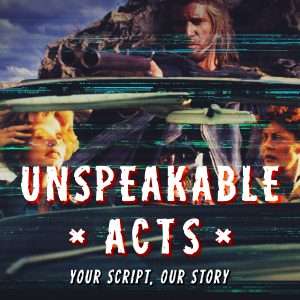 earsal!
Next rehearsal date for Unspeakable Acts is this Thursday the 16/03/23 at 6.30pm. It doesn't matter if you haven't attended any previous rehearsals, you are still welcome!
MissImp's Weekly Improv Drop-In
We've run a weekly drop-in workshop for improvised comedy in Nottingham since 2005! Come and check it out – everyone's welcome to join the fun.
The perfect intimate opportunity to practice some of our favourite improv games, and stretch out those improvising muscles. Each week features training in a different set of skills, exercises, scenes, or games, facilitated by various members of the Nottingham improv community.
18+, and suitable for all levels of experience, with an emphasis on having a good time and improving everyone's improvising experience.
Please note that Malt Cross' elevator is BACK!, so we have lift access to the lower floor where our workshop space is once more. 
Safety: Please do not attend if you are feeling unwell or cannot meet our safety requirements, especially if you're experiencing any coronavirus symptoms. 
MissImp's code of conduct for participants applies to this event.