After seeing MissImp successfully through its first full year as a Community Interest Company (CIC) – albeit with massive 2020 challenges – bright new horizons beckon for Liam. Very sadly, this means that as of early April he has stepped down from the Exec team.
Since joining the Exec in 2017, Liam Webber has put a Herculean amount of time and energy into the company and community of MissImp. He has done far more than we could possibly mention here, but particular achievements include him playing a leading role in expanding MissImp's reach and appeal to a broader audience, partly in developing great relationships with venues (leading to creating the wondrous Smash Night monthly show at the Angel, and Improv Nonsense at NonSuch) and the teachers and teams from across the country (and world) we've been fortunate enough to play with. Internally, Liam's tireless enthusiasm and talent have played a key part in refreshing and expanding our training curricula (levels 3 and 4, FTW!), and performing in many local improv teams and shows, including founding the teams EPIC and Denise's 50th! He's played an important part in inspiring the joy of improv in so many people and has also been a lot of fun to work with.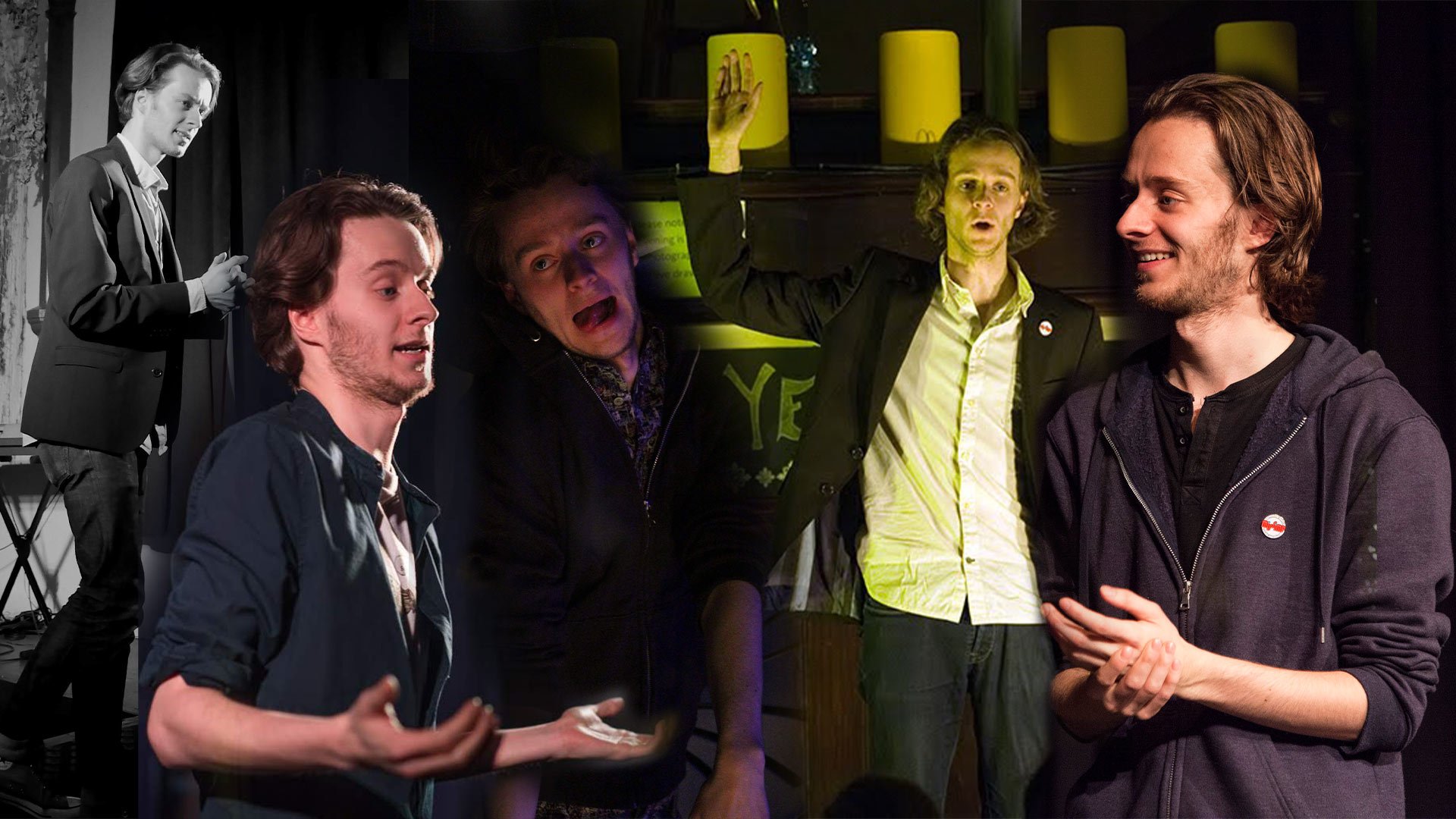 In Liam's words
When I turned up as a naive twenty year-old to a "Gorilla Burger" in the dilapidated excuse for a building called "The Corner", I never thought I'd be here seven years later. I'll always be grateful for the opportunities and support this company and this community provided me, but now I feel like it's the right time for me to step back.

MissImp has grown and changed so much in my time here and I feel immensely proud and privileged to have been a part of that journey. Our numbers have grown, we've built strong relationships with major theatres in the city, and we've combatted the pandemic with joy and connection. I feel most proud of my part in bringing in new members of the Exec, and I know that the new voices around that table offer a bright and exciting future for this community. I believe that any organisation benefits from a healthy turn-over of new ideas, and I know that they'll take MissImp to even bigger and better things.

On a personal level, this community will always be the place where I spent the majority of my twenties and grew up. I've made friends, built shows and made people laugh. I've also made mistakes, missed opportunities, missed trains, and royally bombed in front of paying audiences. I've learnt and grown, had joyful highs and (many) sleepless nights, and overall become an actual real human person through improv, this community, and the support of all of you. I'm so grateful for the fantastic people who I get to have in my life because of improv and because of MissImp – and that won't change! I'm still going to be around, bouncing about on stage, laughing loudly from the front row, and enjoying the ride as the new Exec steer MissImp into its next chapter!

When the world allows for it, I look forward to having some proper leaving drinks with all of you… Hopefully accompanied by some very stupid improv and a lot of laughter.

Onwards to the next adventure!
All the love
Liam
Looking forward
It's been a wild ride, from first meeting in an improv drop-in to hosting our 20th Anniversary Celebrations, from playing Jedi in our Star Wars shows to officially forming MissImp CIC! MissImp wouldn't have become what it is today without Liam. We'll miss his presence in the Exec team terribly, but we'll find lots of new fun things to do together, hopefully in-person, over the coming months!
We thank Liam profusely for his extraordinary efforts for the MissImp community while on the Exec, and look forward both to improvising with him again soon and to seeing what he does next.