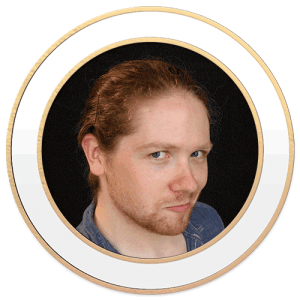 Exciting news for all fans of MissImp, improvised comedy and oral history projects! Our Richard Minkley (one of the The Vox Pops stars, and all round excellent journalist and founder of The Curious Network) has scored a massive grant to create the definitive oral history of MissImp and its community over the last twenty-one years! Read on for the fancy press release stuff, but in the first instance we're thrilled, both for Richard and for MissImp!
We've known for a while that we do something special in Nottingham, but we just kinda get on with it without worrying too much… this is an extraordinary opportunity for all members of the MissImp community past and present (and future, I guess…) to have their own story recorded and added to the record. We've got a bit of our history scribbled down, and some photos and show videos from back in the olden times, but SO much is missing!
If you are a current or former MissImp / Mission Improbable person, your story matters, and Richard will want to hear from you! Catch him here: contact.richardminkley@gmail.com
Keep up with Improbable Missions project over on Richard's website, and we'll pop updates here too.
What?! But WHAT?
The Curious Network CIC has received a National Lottery Heritage Fund grant of £10,000 for an exciting heritage project, Improbable Missions, in Nottingham. Made possible by money raised by National Lottery players, the project will record an oral history of MissImp, the longest-running open improv community in the UK. This will then be used to produce a fascinating documentary podcast telling MissImp's story.
"I can't tell you the number of times I've struggled to breathe for laughing at a MissImp show. My aim for the Improbable Missions project is to treat the people who make up MissImp as the funniest and most fascinating people on the planet. That is exactly what they deserve."

Richard Minkley, RTS award-winning journalist, founder of The Curious Network and the project lead for Improbable Missions
What does the project involve?
Supported through The National Lottery Heritage Fund, the project will uncover the history of Nottingham's improv community by recording interviews with people from the community's past and present. These interviews will provide a fascinating view into a performing arts community surviving and thriving over the last twenty years in Nottingham. Not only that, but thanks to the National Lottery players, the project will run training sessions for MissImp's community to learn audio recording techniques and contribute to their oral history. All together, this makes up the UK's first improv oral history project.
A brief history of improvised comedy
MissImp's history is one part of the rise of improvised comedy in the UK, both as a craft and as a form of community.
It's a simple idea to get up on stage with no preparation and try to make people laugh. That's what improv is at its most fundamental. Many people will have heard of the classic TV show Whose Line Is It Anyway?, presented by Drew Carey (or Clive Anderson in the UK) and starring the likes of Ryan Stiles and Colin Mochrie. Some of the most famous stars in US comedy had their start in improv, such as Tina Fey, Steve Carrell, Amy Poehler and Stephen Colbert.
What people may not know, is that in the nooks and crannies of the UK's cultural landscape, improv has grown as a grassroots community. Over the last twenty years, improv comedy has risen from the function rooms of pubs into groups like Hoopla and Free Association in London. The Edinburgh Fringe Festival has become host to countless improv comedy shows. The Bristol Improv Theatre has opened the UK's first theatre dedicated to improv comedy. Improv is even beginning to break into the BBC beyond panel shows, with Radio 4 broadcasting Austentatious – the Jane Austen themed improv show.
Why Nottingham, Why MissImp?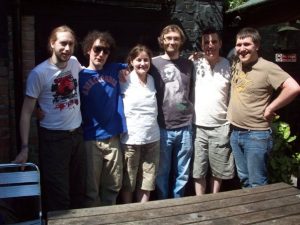 Despite not having the same cultural clout as London, Bristol or Edinburgh, Nottingham has managed to grow one of the longest-running improv communities in the country. Its first appearance was as 'Mission Improbable' in 1998. In 2018, MissImp had its 20th Anniversary with sell-out shows at the Nottingham Playhouse. The problem is that those twenty years, and all those hard earned lessons about the performing arts in Nottingham are at risk of being forgotten. What did they do, why did they keep going, and how did they manage to survive? The Improbable Missions project aims to answer these questions and hopes to find rare insights into how communities benefit from the arts, and how the arts survive through communities.
About The Curious Network CIC
Founded in mid-2019, The Curious Network is a Community Interest Company which aims to create, support and fund creative projects in and around Nottingham. Improbable Missions is the company's first project.
About The National Lottery Heritage Fund
Using money raised by the National Lottery, we inspire, lead and resource the UK's heritage to create positive and lasting change for people and communities, now and in the future. www.heritagefund.org.uk.
Follow @HeritageFundUK on Twitter, Facebook and Instagram and use #NationalLotteryHeritageFund
Further information
For further information, images and interviews, please contact Richard Minkley at The Curious Network on 07964043197 or contact.richardminkley@gmail.com