As long as I've been doing improv I've wanted to go to Chicago. I think that's pretty common amongst folks who make stuff up – eventually you wind up reading Truth in Comedy or finding YouTube sets by groups like The Reckoning or TJ & Dave and the pull towards the American mid-west begins. One of my favourite things about improv is that it's an artform whose secrets are readily shared. From performer to performer, teacher to student – no one 'owns' a form or an exercise, we're all students of the same thing on the same road, just at different points on that journey… But because so many of those secrets seem to have their roots in the same city – the city I'm in right now – it feels genuinely bizarre to finally be here.
I've been tasked* with writing this blog to kinda chart my time here. I'm in Chi-town for 6 weeks to do, see, and hopefully perform a bunch of longform improv in the city that it (sorta) came from**. I've never written a blog before, so thank you for reading this far. I'm gonna be honest – there won't be a lot of structure to these thoughts: I'm writing them very late at night and am jet-lagged, so the fact I'm managing words at all is a win. But it's going to be a vague account of some of the improv stuff that I wind up doing. Hopefully I'll manage one post for each of the weeks I'm here… who knows…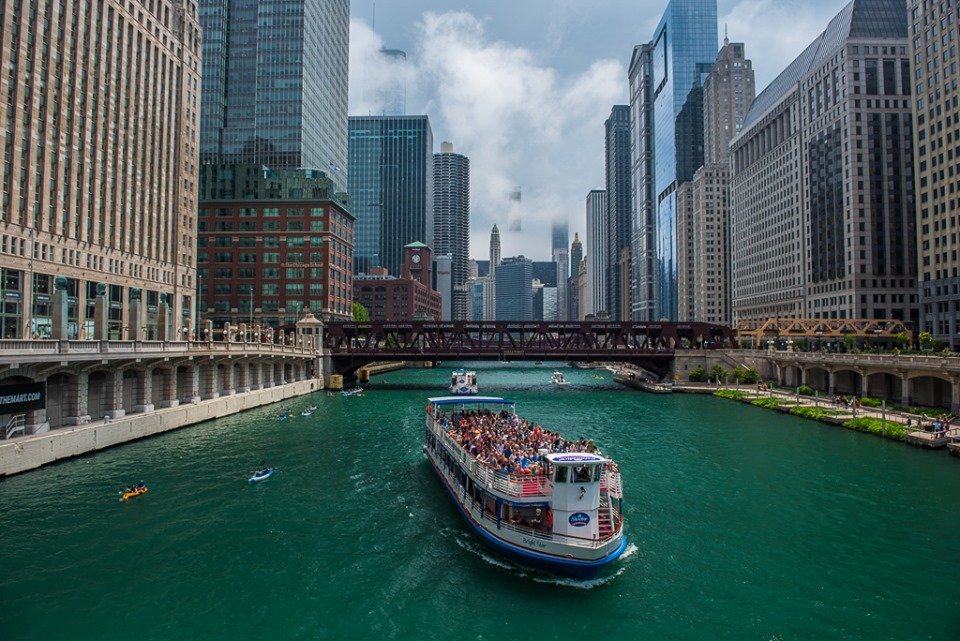 Week One
My first week here was spent at Chicago Improv Studio on a week-long deep dive into the philosophies and thoughts of veteran teacher and performer, Bill Arnett. I'd read his book The Complete Improviser, before coming out and (again) heard stories of his group 3033, but I still wasn't wholly certain what to expect. I've taken lots of classes with teachers from all over the place and I'm always the same mixture of nervous and excited to see what exactly it's going to be like.
It was fantastic.
As a teacher Bill is warm, fun, funny, knowledgeable, and gets across everything he wants via what I can only describe as the mannerisms of an Adam West Batman villain. His philosophy of being real on stage and playing by the golden rule "Anything that can happen in real life, can happen on stage" really connected with me and the improv I enjoy doing on stage.
"They aren't here to check your homework and tell you how 'well' you've managed to do a form," Bill laughed "they're here to see good scenes!"
It's a philosophy that I can get on board with entirely. So often we're told to remember rules of things not to do "don't ask questions" or "don't say no", that to be told you can (and maybe should) just do what a person would do in real life was really liberating on stage. It's empowering to be told that anything that can happen in real life is what you can do on stage – it opens a tonne of doors for your scenes to go down.
Whether it was the fact that the last 6 six months of my "real life" have been really quite stressful or what, I've definitely felt like my improv has been suffering. A week with a kind, quirky, and seriously good teacher has gradually lifted some of the gloom off my work and got me feeling pretty good about what I'm doing again. I can't thank Bill enough for this and I urge anyone reading this blog to check him out. Find his book, take his classes – this dude is fab!
I was no doubt helped by the fact that I was taking the course with my pal and fellow Clone, Lloydie. Having a friendly face in a big new city is always great – but taking a class with someone you work with regularly is such a bonus. (Though I must stress that the entire class were fantastic – such a wonderful group of players from all over the place, all brought together and neatly gelled under Bill's awesome tutelage.)
A particular highlight was fulfilling my dream of doing a show on a Chicago stage! Lloydie managed to somehow convince the guys at CIC Theater to put The Clones on, opening for their Tuesday night late show… It was a joy. I was nervous, anxious, excited, and terrified to be actually performing – but the mixture of a supportive teammate and a great audience meant it didn't go too badly. At points I even found Bill Arnett's voice*** echoing in my ears and guiding me through the scene.
We were on with two incredible local teams – Gallon and Princeton New Money A$$ Clowns****. Oh my god, I've not laughed so much in a long time. Improv is notoriously hard to describe to folks who weren't there, so you'll have to just settle for knowing that I laughed my goddamn ass off and if ever you find yourself in Chicago on a Tuesday night – get yourself to CIC… That's where I'll be for the next five Tuesdays at least.
The rest of the week was classes with Bill all day and shows every night… I could get used to this.
Bring on iO this Monday!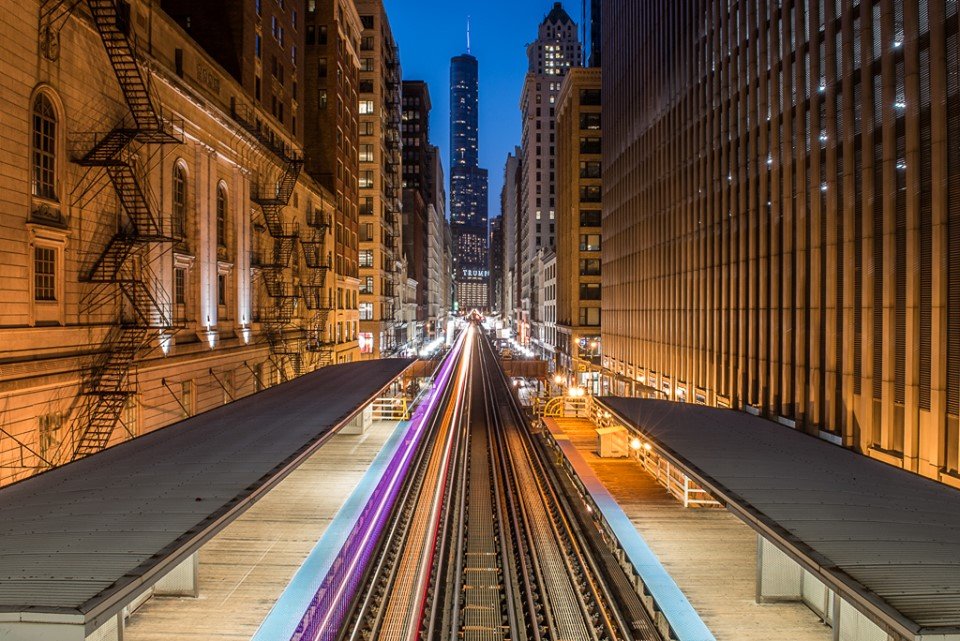 Other Selected Highlights
Watching Lloydie guest in The Deltones

*****

(a musical house team at iO)
Watching Revolver do some of just about the funniest improv I've ever seen

******

Trying Southern biscuits and chicken at Roost. Who'd have thought fried chicken would go well in what is essentially a scone?!
Batman watching me pee in the CIC Theater's toilets.
Making friends (aww check me out being your favourite, wholesome nerd #onbrand).
* I put myself forward to do it while drunk.
** I'm not here to get into the semantics of 'where improv came from' etc. I believe all improv/impro is great and good and we can learn a bunch from all the schools out there… I'm also a romantic and I'm writing this blog in a city that is steeped in improv history and I'm a tad overwhelmed by it all… So cut me some slack, jeez.
*** I say "voice" but it was more of a force-ghost style apparition in the corner of my mind's eye, gesticulating wildly telling me to "give the jury some evidence" and "hide the knife". I subsequently presented my evidence, hid the knife, and the scene went pretty well!
**** Oh my freaking god these guys are funny. I know I said it in the main body, but I thought I'd put it here for emphasis.
*****  
****** I'll remember the old Southern uncle who loved 'Clocks' by Coldplay until the day I die.
---
Liam is a teacher and performer with MissImp, currently in Chicago for six weeks to learn, perform, and take in as much improv as humanly possible. If you're interested in anything he's written here get in touch at liam@missimp.co.uk.
The photos of The Clones' show at CIC Theater were taken by Robby Appleton, thanks Robby.
The photos of Chicago included are taken by MissImp member and fellow iO Chicago student Guy Berresford. Check out more of his pics here.