Turn Back the Clock
The date was 1st January 2018. I'd just headed along to my first ever improv night at Nottingham Improv Comedy Experience, and to tell you the truth I was bricking it. I took part in as much of the night as I felt able to, and by the end I'd learned one thing: I was in love. Improv had got me.
By May, I had gained enough confidence at NICE to attend my first MissImp drop-in. My inner critic was keen to tell me that I wasn't good enough and that I'd feel out of place, but in reality I thrived in the environment of a more structured approach to learning, and the people were warm and welcoming which allayed my initial concerns. My passion for the art form deepened and I threw myself at anything I could.
I did the MissImp Level 1, 2 and 3 courses, took part in MissImp on Fire and had fun with handful of Smash Nights. I was an addict. I could feel how improv was changing me from the inside out. I had more social confidence. I was more spontaneous. It was becoming second nature to say "yes" to life and to face my fears.
Improv was enabling me to finally become the person I wanted to be. I needed more of this shit. Last September I booked on The Maydays' summer intensive which blew me away.
I just wanted to immerse myself in this new world and its lovely supportive community. I found myself asking, "How can I do more?"
In a pub I remembered asking Lloydie about other intensive courses, and after weighing up the pros and cons of Annoyance, Second City, UCB, and iO, I finally settled on the iO five-week summer intensive.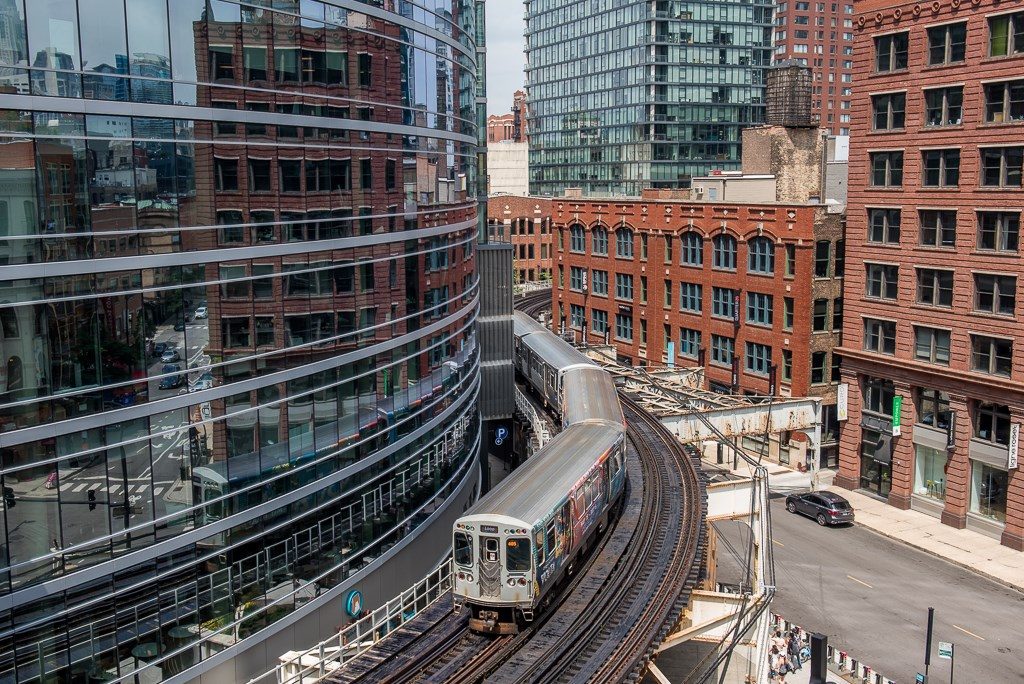 To the Future / Now
Cut to modern day, and here I am in Chicago having just completed my first week of the course. My teacher for the first week was Matt Higbee. Day one was simple enough with memory work, conducted stories, and improvised advertising campaigns. Day two was also a lot of fun featuring physicality, mime, non-verbal communication, interpreting the emotion from physical actions, "that word reminds me of", and tag-out monologue chains.
I was buzzing with energy and saying, "I can do this!" and then came day three.
Day three was word association into category recognition, into pattern recognition, and then scene painting. Followed by scene paints into scenes edited by scene paints. Then Del Close's "the invocation" Harold opening. Followed by two-person scenes with inherent conflict, where the scene had to be about relationships and not about conflict. By this time the heat on the stove had really been turned up and my brain was bouncing around inside a simmering pan.
Day four was the killer. It quite literally overloaded my circuits, both intellectually and emotionally.
We began with pattern recognition, having two concurrent patterns running at the same time, watching a scene and then trying to repeat it faithfully. Next was scene mapping, self-conducted word at a time stories, using tag-out edits while the back line provided a physical representation of the story. Then two-person scenes derived from the story, then time dashes, character dashes, scene mapping and thematic mapping..!
My poor little brain went pop. I lost the plot. I didn't really know where I was or what was happening. I started getting fatigue and mood swings and suffered a crisis in confidence, and so week one was over.
I sloped off back to my accommodation to lick my mental wounds. They don't use the word intensive for no reason: this isn't for the faint hearted. This is improv pushing you to breaking point and beyond. It breaks your mind and then gives it time to heal and then breaks it again.
It's weight training for the improv muscle and it hurts.
Right now I'm still recovering. I'm taking time out to just be and let the lessons percolate. By tomorrow I should all be healed again just in time for more breakage next week! This is tough stuff, but if anything's going to make me a better improviser, this is it.
Nothing truly worthwhile is ever easy.