First of all, I really wasn't sure about doing the whole blog thing in the first place… But I've committed to it and if the last week at iO has taught me anything it's commitment! So here I am committing and writing a second instalment in the hope that for the time being it will sate the improv gods and my adoring fans*. Check out week one here.
Week Two
My second week here has been centred around iO – one of the main improv institutes in the world, where I've embarked on their 5 week intensive program. In the last week while one Nottingham improv pal has left me (Lloydie departed Chicago for the sunny shores of Sarasota, Florida), I've been joined by another in Guy. We're in the same class for the next five weeks, which is ace – it's great having someone who you know already in the class, especially for that first day or two when we're getting to know one another! He's also writing a blog about his time here, so if you're super interested** you can get a couple perspectives on what is a crazy time doing improv!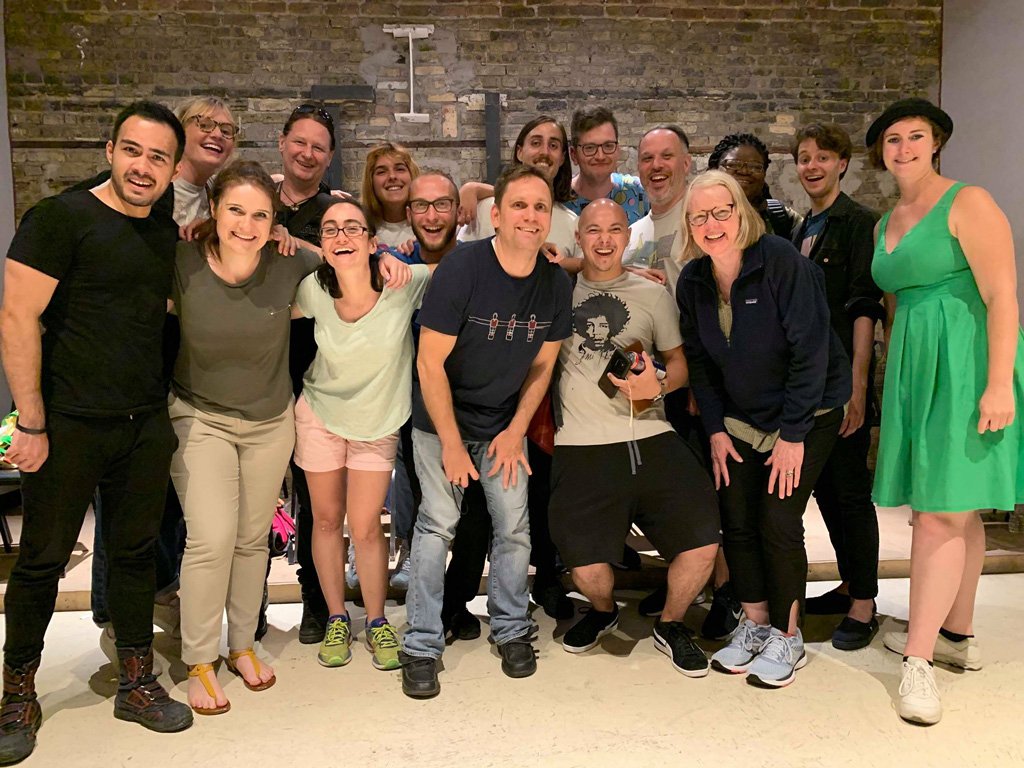 That said, I'm really lucky to have got such a lovely, talented group of people from all over the world! Over the course of the last week or so we've really become a lovely little family, everyone's super-supportive and kind and it's just fab. They have each*** at one point or another really inspired me as a human over the last week – so much great improv on stage and wonderful connection and conversation off it.
The course itself is aptly named ("intensive"). Five hours of improv training Monday to Thursday is a lot for a human brain – especially when folks some folks are trying to overcome jet lag/working in a second language/adjusting to a new city/etc… I think this is what's been really great over the week: how folks in the group have supported each other, and I think that's only gonna become more important as we get deeper into the course.
The way the intensive works is that over the five weeks, you get five different teachers who run you through the first five levels of iO's improv syllabus which revolves around teaching the form The Harold****. In week one we had the absolute gosh darn pleasure of learning from Matt Higbee. He was a wonderful, warm, kind, dumb*****, and hilarious teacher and did a great job at really gelling and bringing the best out of the class. From wonderful homework assignments based around sharing things we love with our class, to sidecoaching and just filling the room with a warmth and energy that made learning some difficult ideas really fun – I couldn't have asked for a better introduction to iO.
The week itself was really fun and the challenge grew through the week – by the end we were working on patterns in a way and to a depth I never have before and that kind of cranial improv work is super taxing! Matt's coaching and the class' supportive nature really helped us all pull through that last day, but I know some folks had a tougher time than others.
That was pretty much my week – doing improv every day and seeing shows in the evening! Again, I took in the Tuesday night delights at CIC Theater and the Thursday night jam at The Bughouse and again was made to feel both at home and in awe of the output of these wonderful smaller theatres. The thing that's really taken me back is the wealth of incredible improv this city has to offer. I hope to check out more of the smaller theatres in my time here and if any of you wind up in Chicago, be sure to give these less well known spots a visit – you won't be disappointed.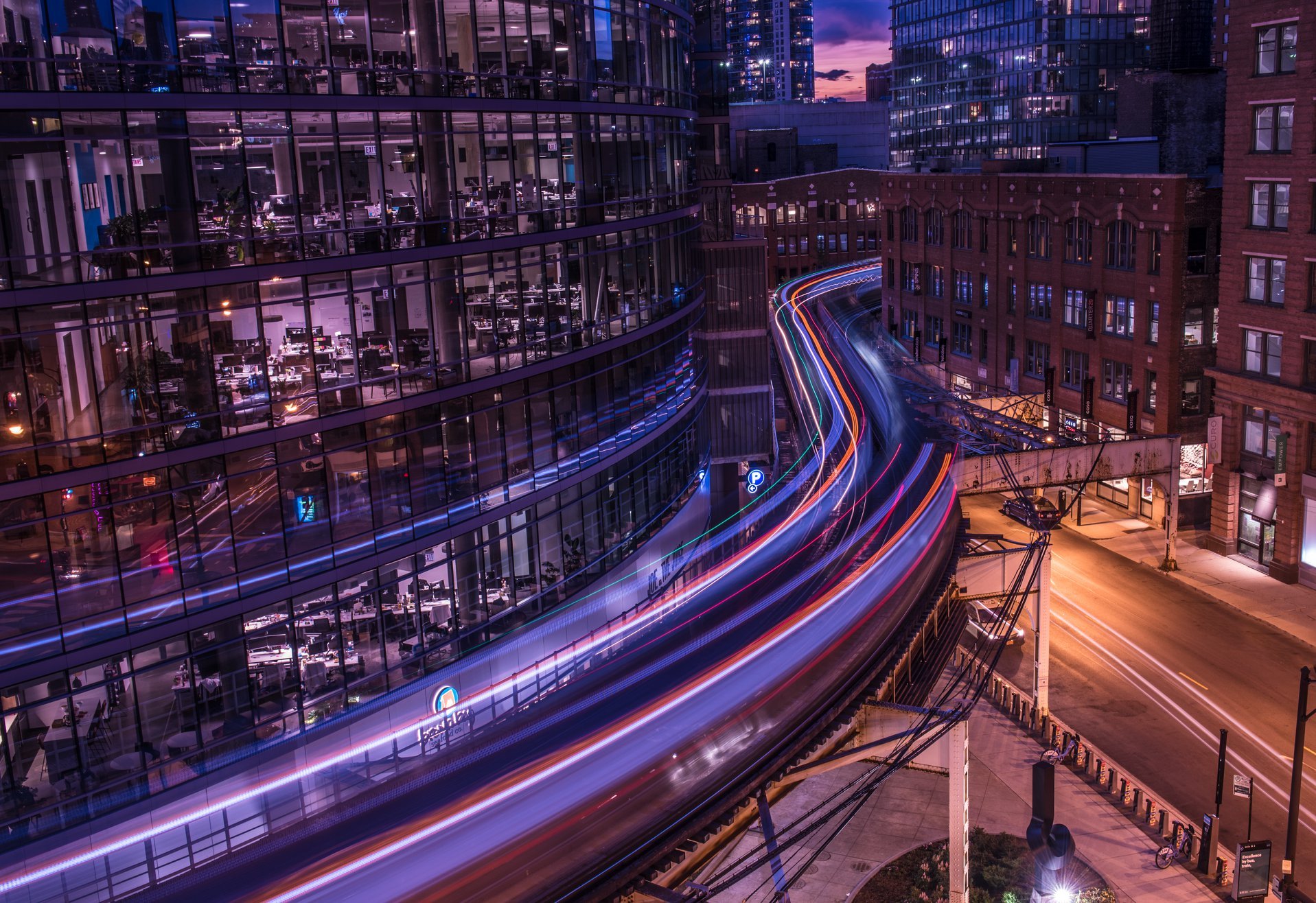 Maximum Overdrive
While my better judgement said to take the weekend off to recharge, I instead opted to take a two day workshop with Jay Sukow! I was introduced to Jay in Copenhagen at the Improv Festival by my pal David, while he was working as artistic director at ICC and he's just about as nice a human as you could find… And funny as f*@k too! I remember pissing myself laughing at him being a fish reeled in one of the shows******, so when I saw I had the opportunity to do two days with him I couldn't say no.
I'm so glad I made that choice. Again I was met with a lovely class. A couple folks from the intensive with Bill were there, so it was nice to catch them again and do some more scenes, but everyone was so talented and so nice. It's a real big take-away from my time here – generally speaking improvisers are super lovely, giving people. Ain't that just the best?!
Anyway, the two days were about pushing us personally and connecting with the joy in improv. Doing so with a teacher as adept and experienced as Jay was a great experience – his insights into improv are wonderful and his outlook on it (and life in general) is infectious. I would take classes with him every day of the week if I could.
So that was my second week. I feel tired, I've been eating crap food, and not sleeping tonnes… But more than that I feel joyful, fantastic, and absolutely spoilt. Spoilt by the fantastic teachers I've had the honour of working with*******. Spoilt by the wonderful classmates fate has handed me. Spoilt by an artform that I love********.
A lot of improv. A lot of lovely people. What more could a boy me ask for?*********
Assorted Other Highlights
Pizza Pot Pie at the Chicago Pizza and Oven Grinder Company. OH MY GOD I'VE NEVER HAD ANYTHING LIKE IT. It was probably as close to a religious experience as I've ever had.
Watching a suuuuper funny set on Sunday night by Deep Schwa – they were so free form and loving life and just funny. There was this whole bit with a bear playing a jug and a coyote on upright bass… It was great

******

.
Finding out that American Amazon Prime has House (TV show starring Hugh Laurie) on. It's one of my faves so I watched the episode with Lin-Manuel Miranda and Captain Holt from Brooklyn 99 in

**********

.
Footnotes
*I've had multiple messages about the fact my Grandma is eagerly awaiting a blog-based update, so this one's for you Nanny!
**Or, as I'd like to call you, a "massive, goddamn nerd".
***Special mention to Kevin, the Texan champion who not only had never done improv, but hadn't even seen an improv show before he got to Chicago for the intensive. I mean, what?!? I try to channel that perfect mixture of bravery and stupidity***** every time I get on stage to do a scene.
****The Harold is an improv format which ostensibly [citation needed] originated here at iO in Chicago. The Vortex used to do it in Nottingham (if you ever caught their shows) but it's super-common over here and iO have a whole bunch of incredible house Harold teams.
*****In the Matt Higbee improv dictionary "dumb" is a compliment second only to "stupid". I like this dictionary a lot.
******Improv shows never sound as good as they were when you describe them back. Trust me, he was a hilarious fish.
*******This isn't even counting the fact that I literally just finished day one of week two at iO and I have Stacey Smith who is so incredible it almost physically hurts… But I don't wanna blow my load on that this week, then have nothing to write about next week. But she's great.
********I know this is a tad sentimental… But if I can't be sentimental when I'm living the dream doing what I love, when can I be?
*********I mean… Other than a green card so I could stay here forever, obviously.
**********Yes that episode exists. Season 6, episodes 1 and 2. It's incredible. Two of the best episodes of TV ever. Seriously. Get into House. It's really good. Screw this improv shit, just watch House. There's this one episode in Season 3 where he solves a medical mystery on a plane using only what can be found on a plane. The ending of the whole series is a bit "meh" but House (much like life) is not about the destination but the journey. Also, that guy from Dead Poets Society who kills himself is in it, which is neat! Oh, AND (topical***********) James Earl Jones is in one episode.
***********It's topical because he's Mufasa in The Lion King************ which is coming out soon.
************OH MY GOD HAVE YOU GUYS SEEN HOW FLUFFY LIVE ACTION TIMON IS?!? I WOULD DIE A THOUSAND DEATHS FOR HIM.
The photos of Chicago included are taken by MissImp member and fellow iO Chicago student Guy Berresford. Check out more of his pics here.