Many a MissImper will talk of performing in London; a few even tell of training in the USA. However, it is rare for one to speak of improvising in Slovakia.
And so it was that Orla and I found ourselves below ground in an office block in Bratislava.
Dave and Orla's Slovakian Adventure
We comprised two of twelve people in the room, encompassing nine nationalities – an impressively international crowd. The session was led by Hon, who has been running Funnylicious there since its inception in 2014. His teaching style is gentle, but with a focus on developing the basic skills and on ensuring the essence of an exercise is fulfilled.
The three Slovaks in the room each had multiple years of experience, and it showed; their basic skills were well refined, and it was extremely easy to start working with them. This skills development was evident throughout the relevant experience levels of attendees.
The session's focus was on listening, a skill all improvisers can and should maximise. It felt a little nearer to training than a MissImp drop-in, though it remained relaxed and enjoyable. Indeed, it was noticeable how easy it was to integrate with the group.
There were many circle exercises, including various forms of Cross Circle. Arguably, these were completed more effectively than on a Thursday in Nottingham. Indeed, Orla felt the session was noticeably harder than she is used to – I venture partly due to this group reaching the tougher variants.
In the second half, we played Word at a Time Scene. This was not easy to start with, being a variation on Word at a Time Story that we play in Nottingham. It was, though, a good way of making people listen to and connect with their scene partner.
Bratislava is a charming city, and it was lovely to spend some time there. The improv scene is small, with one group that typically gets single figures each week. However, they do perform occasionally, and there is real talent in the group. I hope they manage to expand their reach.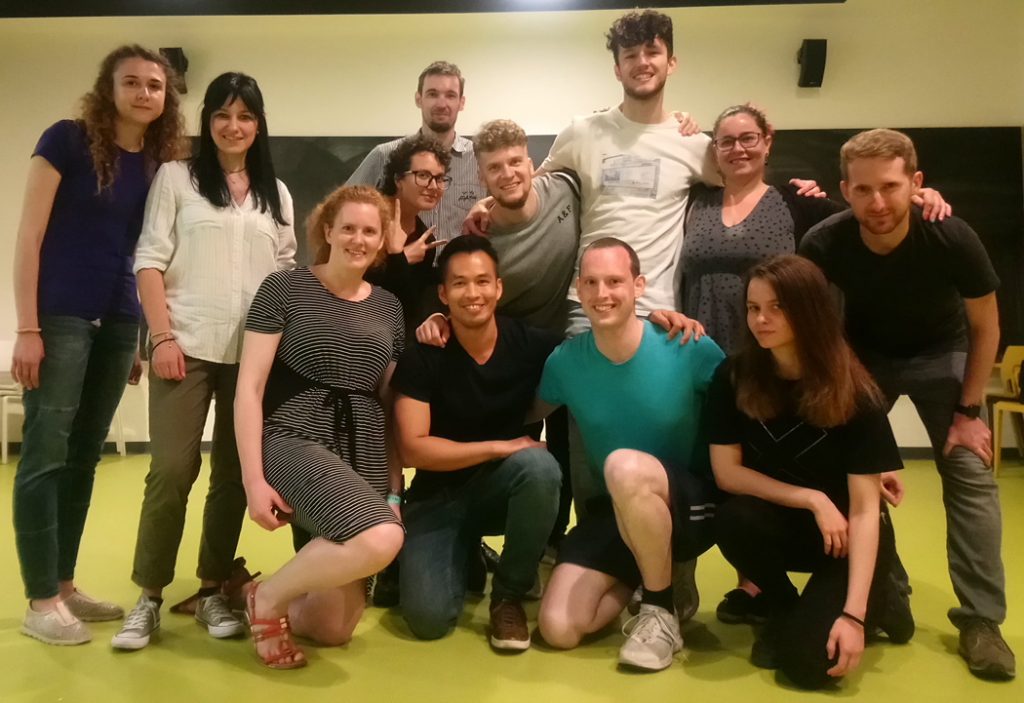 Dave and Orla's Austrian Adventure
A little upstream from Bratislava is the first of the Danube's four capital cities: Vienna. Austria's capital is highly reputed, and upon visiting it is clear why. It is simply delightful and feels pleasant throughout, with grand buildings, wide streets, and much greenness.
The improv scene in Vienna is surprisingly large. In our time there we decided against attending three different drop-in sessions in German, and one show in English. We did, however, attend a three hour workshop with the English Improv Community in Vienna. It was run by Hanni – a lovely lady I liaised with in advance and who shared much information about the available improv.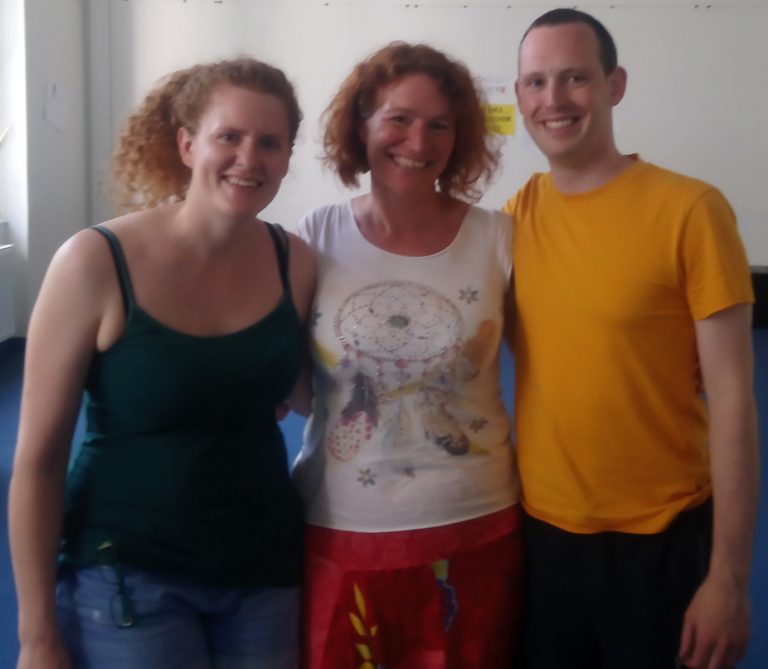 This community is a little more than six months old, and so they are still feeling their way and working out how to organise themselves. They are, however, having success with attracting people, with sessions typically overbooked, and the group's skills are clearly developing.
The workshop itself was a different flavour to what we are used to. It was based on storytelling, and involved each person picking a typical fairy tale character and staying in it for over an hour. Those characters interacted a lot, particularly in the "speed dating" style exercise, meeting each other in turn. It was interesting to explore a role for so long, and hopefully useful for establishing future characters' motivations.
The second half started with a monologue exercise in small groups. One would tell a story, while the others could request more "Details!", "Emotion!" or "Action!" as needed. It is challenging to create a tale while being buffeted like that, but it certainly helped with ensuring those three elements were maximised.
What followed was our special request and the pièce de résistance: Orla performing in German! The Typewriter setup was used, with two narrators and three players. Orla made it look remarkably easy, and so far as I could tell it was a successful scene. Somewhat more confusing was the English Typewriter I was involved in; my scene partner and I kept having our roles, relationship, characters and genders changed. This stretched our abilities to justify!
This was a lovely afternoon with an extremely friendly group, and the alternative format gave much food for thought. Over drinks afterwards, it became clear that they are actively plotting future developments. They have more people wanting to attend than they have capacity for; a fine problem to have, but one that demands serious thought! I hope over the coming months they are successful in managing the group's growth.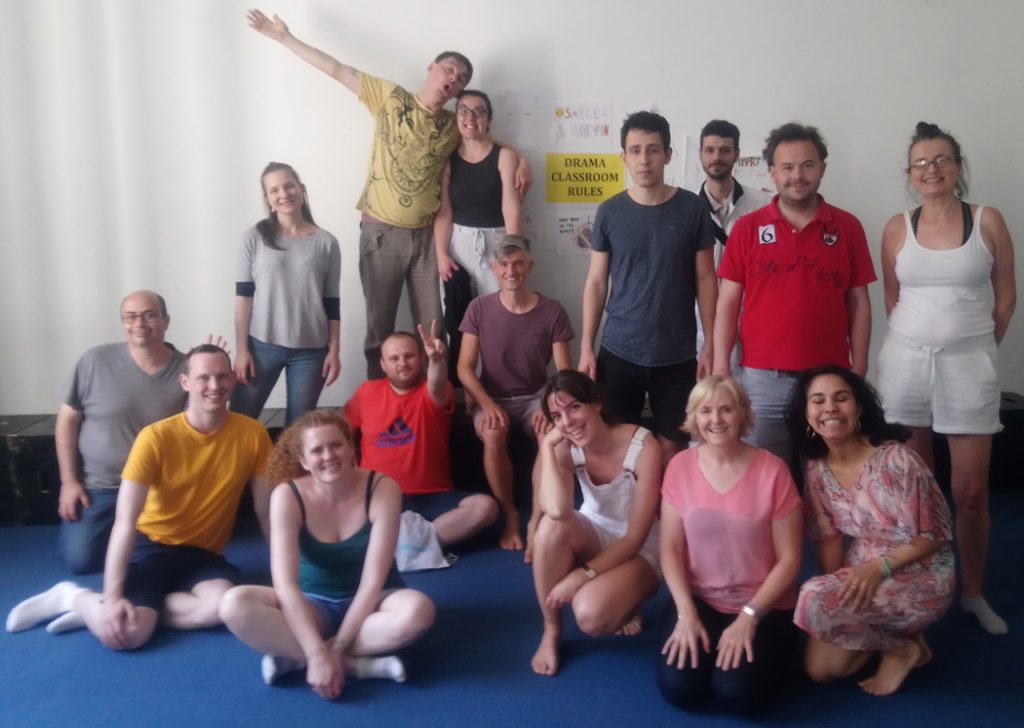 It was definitely valuable to experience improv in Slovakia and Austria, both for the sessions' content and to appreciate more of the improv world. I intend to scout workshop options on future foreign trips, and I encourage you to do likewise!