This week's drop-in: Playing Together Nicely
Brought to you by Benedetta.
Group scenes occur in all forms of improv, during drop-ins, shows and many formats, from the Harold to montages, but they can feel a little hit and miss sometimes. It an be hard to tell what makes the difference between a group scene which is pure theatre magic and an utter shambles!
This week we will work on the principles of Listen more, talk less,  90% Yes, 10% And, Give and Take and Peripheral Vision.  We'll figure out who should have focus, and generously give it to them. We'll practice initiating scenes verbally and non-verbally, and on responding intentionally in two different ways: Add On or All At Once. Together we'll also explore techniques such as mirroring and creating tableaux to paint interesting and engaging stage pictures.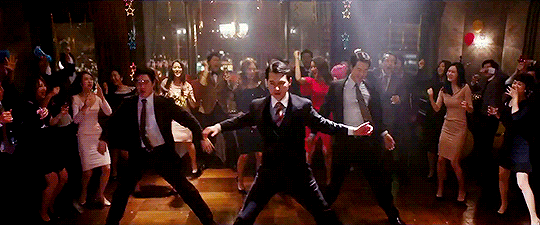 Thursday 29 November 2018
7.30 – 9.30pm | £5 / 3 concessions
The Malt Cross (downstairs in the workshop) | 16 St James's St | Nottingham | NG1 6FG