The festival season is upon us once more, and we shall sacrifice the young to stave off winter… Or, go and see a bunch of cool comedy shows at the Nottingham Comedy Festival! It's totally up to you. Here are the shows that MissImp are either running, or members of MissImp and the local improv community are doing. See them all! (Hint, it's impossible.) Check out the full lineup here.
FRIDAY 3rd NOVEMBER
7.30pm
Ben Macpherson: The Fall of Byron Montrose, Poet, Gentleman, Lover
Venue: The Angel Microbrewery
9pm
Katie Zoe Mitchell: One Woman Labyrinth
Venue: The Angel Microbrewery
SATURDAY 4th NOVEMBER
7.30pm
Katie Mitchell and Sam Lane: Psychopomp(s)
Venue: The Angel Microbrewery
MONDAY 6th NOVEMBER
7.30pm
UoN Red Herrings: One Word Story Land
Venue: The Angel Microbrewery
8.00pm
MissImp presents: Pub Poetry, Open Mic Comic Lit Karaoke
Venue: Canalhouse
A fun, free and informal night of lighthearted and downright comic spoken word and poetry in a pub. Without beer, literature is nothing. Bring your favourite amusing poems, stories or songs, whether they are yours or someone else's. It's a celebration of funny words to brighten a Monday.
8.30pm
Jeanette Bird-Bradley: Jeanettic Defect
Venue: The Nedd Ludd
9.00pm
Ben Macpherson: By Myself
Venue: The Angel Microbrewery
TUESDAY 7th NOVEMBER
7.45pm
Nottingham Improv Comedy Experience: NICE – Nicely Does It…… (and you can join in too)
Venue: Lacehouse
8pm
Ersatz Animus
Venue: The Angel Microbrewery
WEDNESDAY 8th NOVEMBER
7.30pm
MissImp Double Bill: Clones and the Vox Pops
Venue: The Angel Microbrewery
The Clones: witness the incredible as comics and improvisers Liam Webber & Lloydie James Lloyd make you laugh, may make you cry, one thing's for sure: what they create that night will never be seen again…
The Vox Pops: each show takes a true story, and reveal its real meaning through a cavalcade of characters and a smorgasbord of scenes. The truth has never been funnier.
THURSDAY 9th NOVEMBER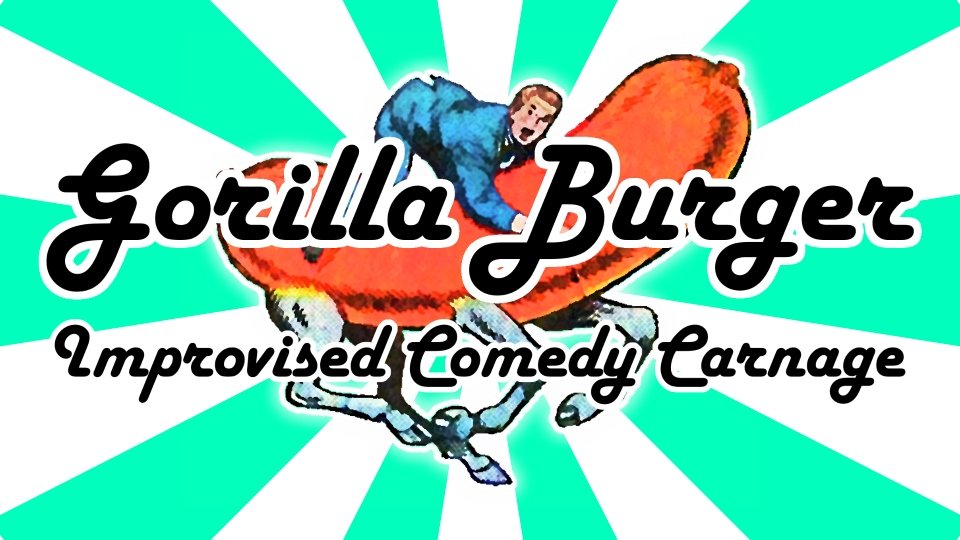 7.30pm
Gorilla Burger: Improv Comedy Carnage
Venue: Malt Cross
Your evening of live improvised comedy carnage returns! It's theatre karaoke where you can be the star. At Gorilla Burger you can get up on stage whether you've played before or not. Hugely supportive and tons of fun this is a delightful way for you to experience improvised comedy.
FRIDAY 10th NOVEMBER
7.30pm
Rhymes Against Humanity & Four Far Away: Improv Double Bill
Venue: The Angel Microbrewery
Four Far Away: adventure and intrigue, mystery and magic await as we spend an hour exploring an original sci-fi or fantasy landscape made up entirely on the spot.
Rhymes Against Humanity present to you a fully improvised musical! No scripts, no conferring, no pre-planning, just totally spontaneous, hilarious musical madness!
SATURDAY 11th NOVEMBER
9pm
Katie Zoe Mitchell: One Woman Labyrinth
Venue: The Angel Microbrewery