This week's drop-in: Use Your Ears

Brought to you by Liam.
Struggling with what to say next? Left wondering what's going on, where you are, and even who you are? We've all felt these things before, be it in scenes, in games, or in longer shows and it's horrible! In these moments we crawl inside our head and wonder how we get can get out of this place and make the scene work before the bell goes, the curtains come down, and we wander back to our seats…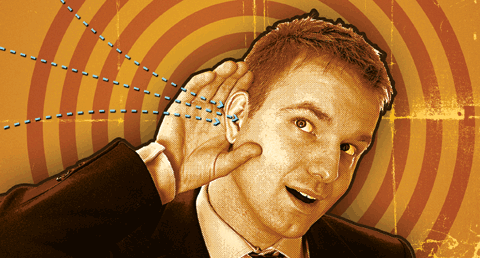 The answer? We go back to basics and work up! This week we'll be working on the most fundamental of fundamental improv skills: the ability to really listen to your scene partner. We're gonna be doing a series of exercises designed to switch your nagging brain off by switching your ears into overdrive and tuning into the most valuable gift we as improvisers have: our scene partner!
All abilities welcome, as we're gonna be working on some of the most important tools in an improviser's bat-belt in a fun, friendly environment! So if you've never done improv before, or you're a seasoned pro looking to brush up on some of those skills from that improv 101 you took years ago, this is for you!
Thursday 21 September 2017
7.30 – 9.30pm
The Malt Cross
We're under the main bar – the doorway is inside, just to the left of the actual bar
16 St James's St
Nottingham
NG1 6FG
Find it!
£5 / 3 concessions
______________________________________________
SMASH NIGHT
Wednesday 27th September @ The Angel Microbrewery 7.30pm