This week's drop-in: Start Slow and Build

Brought to you by Lloydie.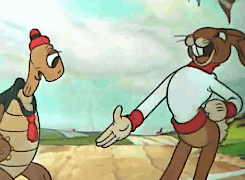 The audience would rather see you start slowly and begin to discover something amazing with them than they would see you start strong and then end on a whimper. This week we are going to focus on keeping the start of each scene pretty unremarkable and waiting for the opportunity to make it something special. The opportunity is always there – we've just got to trust that it will present itself. Fun, satisfying scenes with some side coaching and nudging to help you along the way.
Thursday 3 August 2017
7.30 – 9.30pm
The Malt Cross
We're under the main bar – the doorway is inside, just to the left of the actual bar
16 St James's St
Nottingham
NG1 6FG
Find it!
£5 / 3 concessions
______________________________________________
Gorilla Burger!
Thursday 10 August @ Malt Cross, 7.30pm