This week's drop-in: Cruel & Unusual

Brought to you by Nick.
Rounding out our mini-season of improv theatre games, this week we're going hardcore! Aw yeah, it's time to play the torture games. These are hard games, requiring lots of thought, challenging memory, consistency, the ability to speak… But they're incredibly fun to watch and play, and you guys are totally ready!
All ya gotta do is throw yourself in. Like in the last few weeks, we'll talk through how to play them and how to get the most out of them for you, your scene partner, and the audience. BRING THE PAIN!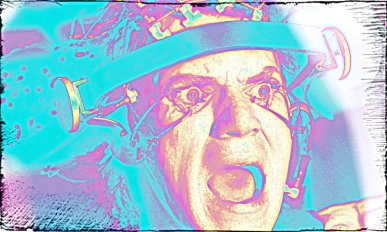 Thursday 15 June 2017
7.30 – 9.30pm
The Malt Cross
We're under the main bar – the doorway is inside, just to the left of the actual bar
16 St James's St
Nottingham
NG1 6FG
Find it!
£5 / 3 concessions
______________________________________________
Coming Soon:
Saturday 24 June: Millions of Voices: the Improvised Star Wars Show
Nottingham Playhouse box office is open now!