We Want You
To have fun, express yourself and learn how to create unique, amazing and spontaneous theatre. We'll take you through a six week course designed to prime your improvising mind with exercises, games and practice.
Maybe you've done some improv before but would like the chance to be focussed like a Death Star laser on your core skills; maybe you've never done anything like it before and want to do something cool, fun and new; maybe you've done a bit of theatre or stand up and fancy boosting all of those skills at the same time… this is for you.
The next Level 1 improvised comedy course starts on Monday 29th February 2016! LIMITED PLACES AVAILABLE
Classes will run from 7pm – 10pm on six consecutive Monday nights in central Nottingham
Instructors: Marilyn Bird and Nick Parkhouse
Cost: Only £85 in total for the six weeks
Class size: 12 maximum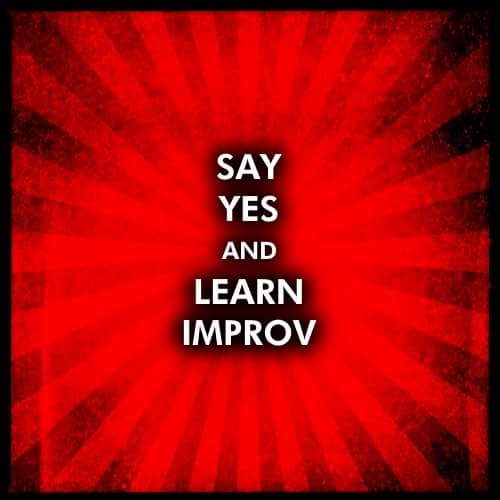 More course details right here.