This week's jam: And The Award Goes To….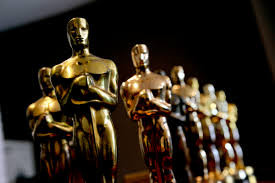 This week's improv jam is brought to you by: Parky

February means only one thing in the movie industry: we are in the middle of awards season. With the Golden Globes and the Baftas already decided, the main event – the Oscars – takes place in Hollywood next weekend.
The main acting awards reward great and powerful performances, full of emotion and commitment. So, that's our focus for this Thursday's jam.
While I'm not expecting anyone to eat raw bison's liver – although don't rule it out – or to spend an hour trapped in a garden shed, we'll be playing scenes which require Oscar-worthy levels of acting, commitment and heightened emotion.
Come along, exercise your majestic talents and give us a performance that's worth a golden statuette.
Thursday 18 February 2016

7.30pm – 9.30pm
The Corner
8 Stoney St
Hockley
NG1 1LH
£3