This Friday – Comedy In The Pink
Nottingham's only monthly improv comedy show
Friday 27th June at The Glee Club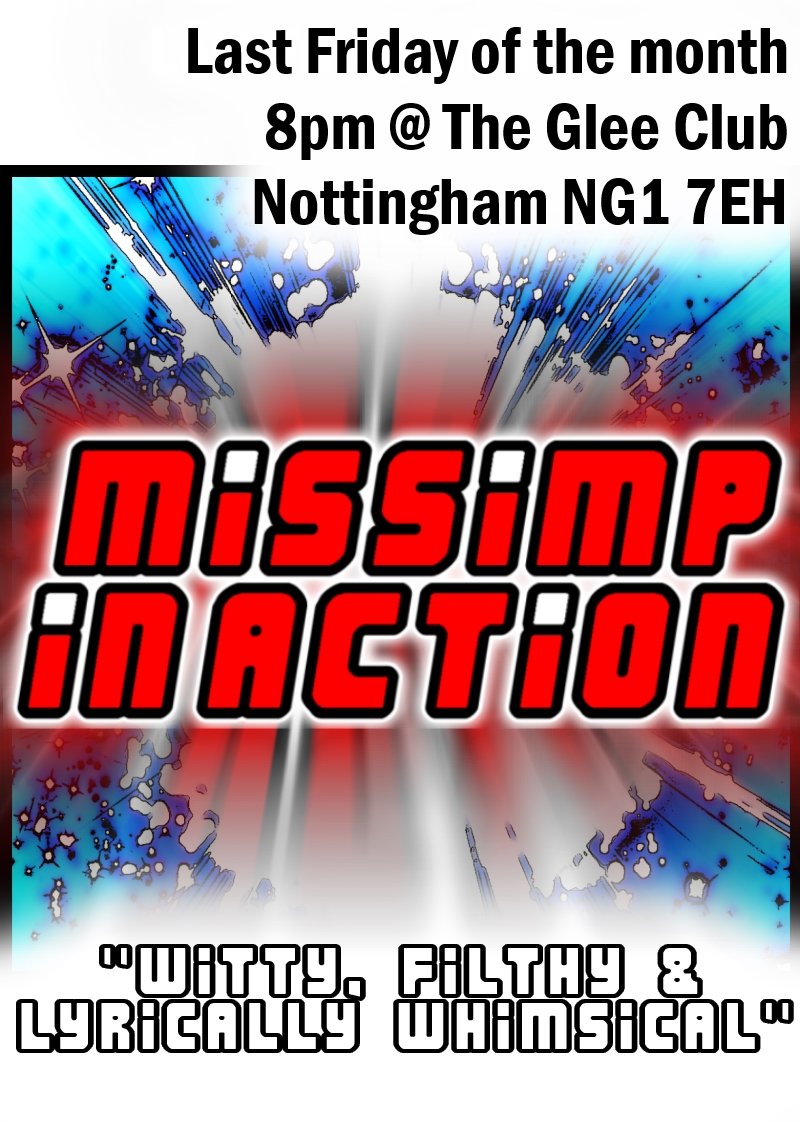 We're back with prime midsummer comedy made up on the spot for you. It's time to sit back with cold drinks and watch MissImp bound about for your entertainment.
Ready and waiting for your suggestions to unleash their combined madness: Parky, Marilyn, Colin, Martin, David, Ben and Nick. We bring you entirely unplanned adventures, scenes, sketches, games and songs from the darkest depths of our imaginations. You give us the suggestions, we turn them inside out. It's David's last show… come and see him off / rage at him..
You will NEVER, EVER, EVER see the same scene twice, so come along and enjoy comedy that is for your eyes only.
---
The Glee ClubFriday 27th June 2014
Doors open 8.00, 
Doors close 8.15, Show at 8.30
Castle Wharf, Canal St, Nottingham
Tickets: £6.00 (£4.50 online) / £3.00 concs.