Friday 28th February – Fast Paced Spontaneous Comedy at The Glee Club
This Friday we're bringing you an action-packed two-fisted improvised comedy show with no scripts and just the wits and sharpened brains of our performers to make you laugh. We bring you entirely unplanned adventures, scenes, sketches, games and songs from the darkest depths of our imaginations. You give us the suggestions, we turn them inside out.
You will NEVER, EVER, EVER see the same scene twice, so come along and enjoy comedy that is for your eyes only.
This month's show is on Friday 28th February. Book your tickets here and we'll see you on Friday.
---
The Glee Club Castle Wharf, Canal St, Nottingham
Doors open 8.00, Doors close 8.15, Show at 8.30
Tickets: £6.00 (£4.50 online) / £3.00 concs. (NUS, Meetup)
---
---
Sunday 2 March – Ten Thousand Million Love Stories at The Corner
A Show About Love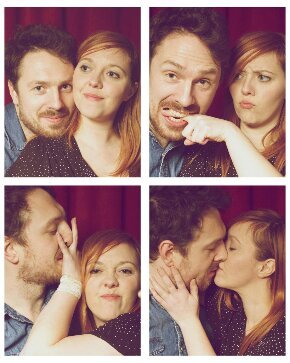 On Sunday 2nd March Heather Urquhart and Jules Munns from the award-winning Brighton improv company The Maydays will be performing their two person improvised play Ten Thousand Million Love Stories in Nottingham. It's already attracted some pretty awesome reviews:
"The perfect balance between realism and comedy slapstick, these two comfortably jumped from one character to another, without ever losing their flow. The show was as funny as it was impressive" Brighton's Finest

"Clever, complicated, and relevant, made by people who practise a lot, and have the kind of spirit which drives them to do what terrifies most people. Like making up an entire play on the spot. And not just a play, but an interesting creative adventurous play, that isn't like any scripted work I've ever seen. Could this be the future of comedy?" Fringe Guru
It's going to be a beautiful evening. Heather and Jules are remarkable actors and improvisers and Ten Thousand Million Love Stories is an unmissable event. Their show is preceded by a performance which includes local improvisers in their Fancy Pants Jam.
---
Sunday 2nd March
The Corner, 8 Stoney Street, (off Broad Street), Nottingham NG1 1LH
6.30pm Fancy Pants Jam
7.30pm Ten Thousand Million Love Stories
Entry: £5
---