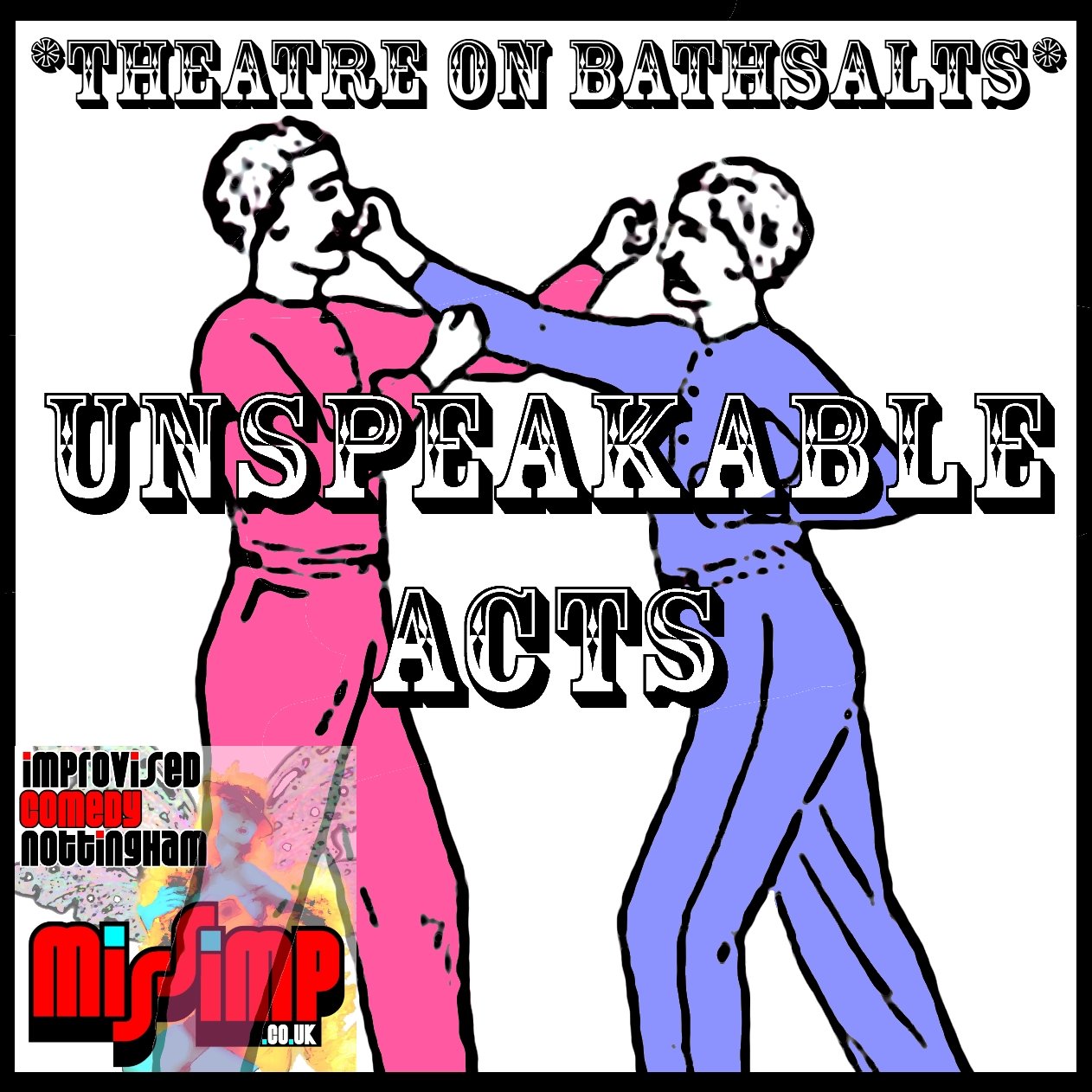 Unspeakable Acts – A Deadly Mind Trip into Theatre
We bring you a mutant hybrid of scripted drama and improvised comedy – taking the best / worst of Hollywood and showing you the film that plays out when our improvisers get their kaleidoscopic brains on it.
The players will begin performing a scripted play chosen by the audience; as the show progresses, the script is distorted, violated and abandoned. In its place we will create a new narrative, a squalid perversion of the playwright's intentions or a beautiful butterfly made of broken dreams.
Challenging, deviant, endlessly inventive and surprising. Oh – and funny. Funny is important too.
Tuesday 19th November
7.30pm – £4
The Corner
8 Stoney Street
(off Broad Street)
Nottingham
**Bring your own drinks (yes, including alcofrolickal ones) and a jumper**
https://www.facebook.com/events/711364735543846/
[youtube=http://www.youtube.com/watch?v=qXa3TyqGbfM&w=420&h=315]