This week: The Character Jam

This week's jam is run by: Parky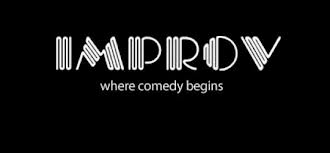 Creating interesting characters and the relationships between them is the bedrock of improv. However, how often do we create the same type of character or someone who is just a thinly disguised version of ourselves?
This week, we're going to try something we have never done before. There will be lots of games and open scenes designed to help you establish a firm character, imbue that character with a back story, mannerisms and traits and, over the course of two hours, become that person.
This Thursday, you'll play the same character for the whole jam. But what character, I hear you cry? That will be totally random and decided on the night. Ooooh! Fun!
Upcoming:
Thu 14th March: Gorilla Burger – it's back at The City Gallery – a chance to get on stage and be awesome. This Gorilla Burger also features a class showcase from MissImp's beginners improv students. Come along and give them your cheers and whoops.
Thursday 7th March
7.30pm – 9.30pm
39 Stoney St
Hockley
NG1 1LX
£2