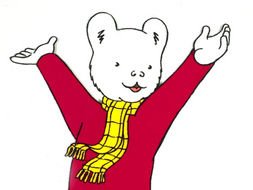 This week's jam: Agreement, Commitment and Rupert
This week's jam is run by: Parky
This week, we're mainly concentrating on agreement and commitment to a scene.  I have some fun exercises which promote commitment to an offer or scene – however ridiculous – and we'll do lots of open scenes to practice.
I'm also planning to stick a lovely six person Rupert into next week's Glee show.  So, we'll be doing a few of those as well to fine tune the format in preparation for the show.
Look forward to seeing everyone!
Thursday 21st June
7.30pm – 9.30pm
39 Stoney St
Hockley
NG1 1LX
£2