On Monday night I saw musical improv maestros The Maydays play host to the incomparably dubbed Parallelogramohonograph (or simply PGraph) from Austin, Texas at the Marlborough Little Theatre – a charmingly dinky space above a pub in the heart of Brighton.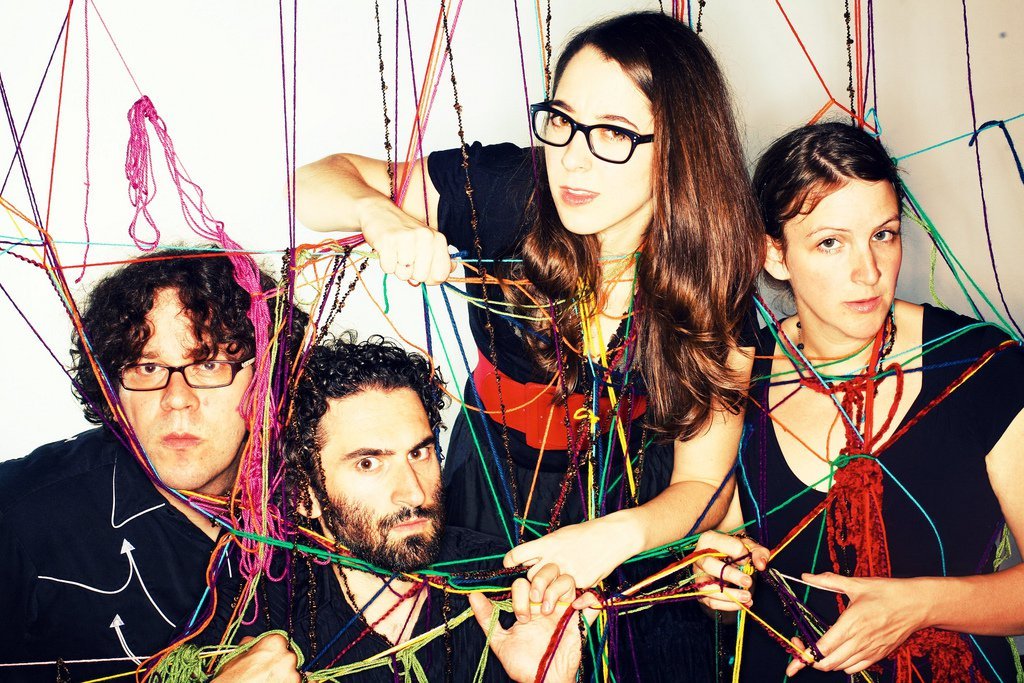 Based at Austin's Hideout Theatre (which they play a large part in running), PGraph produce and perform a host of themed shows, specialising in fully improvised comic plays of around 45 minutes. Each show theme is their unique take on a delightfully divergent range of storytelling styles – from classic Grimm fairy tale, to screwball comedy, to French farce, to noir in a Jane Austen-inspired setting.
Stage Turners
On Monday night they performed Villainy – a show that revels in anti-heroism, gruesome happenings and the dark corridors of the soul. They contorted an audience suggestion of a 'happy' memory (buying a new puppy) into a haunting tale of traumatised psyches, repressed longings and broken relationships – spiced liberally with emotional poignancy and charmingly comic moments.
Watching PGraph perform this feat of narrative conjuration was thoroughly pleasing. Villainy was daringly improvised from the outset, whilst still possessing the dramatic arc and tropes of a conventional play. In seven years, the four-piece have performed more than 430 shows together, a fact that showed through the impressively implicit communication and negotiation between players.
More than that, however, PGraph showed a kind of steely nerve and dedication to the act of crafting a tale that was moving and meaningful as well as funny. Beneath their layers of reflexive improv muscle lies a skeleton of theory and practice drawn from a broad range of schools and sources. The troupe touched upon some of the basic concepts in their 'Introduction to Improvised Plays' workshop, which I attended the following evening.
Stories From Scratch
During the workshop we went through a number of exercises designed to explore their notion of 'instinctual' storytelling. The idea is that we absorb so much 'story' through the course of our lives, whether socially or culturally, that we already have its hallmarks embeded within us, even if we don't immediately realise it.
The most helpful illustration of this for me was the concept of a 'Story Spine' (originally devised by playwright Kenn Adams). The part of me that enjoys finding pattern in the midst of chaos (as I imagine any improviser does) fell ever so slightly in love with this idea.
A story about any situation can be created using a simple set of sentences, as follows (or similarly):
Once upon a time…

And every day…

But then one day…

And because of that…

And because of that…

And because of that…

Until finally…

And since that day…
Though it has a somewhat naïve fairy tale quality, this structure does all that a story needs to do. It introduces a world in an particular state, describes an event that disrupts that state, which triggers a series of causally related happenings, leading to a fundamental change that leaves the world in a new overall state. Over this skeleton any number of stories about any number of subjects might be composed – making it a poweful tool for thinking about how stories work. Though three hours was far too short a time to delve into the mechanics of improvised plays in any greater depth, I found the workshop left me eager to apply what I'd learned immediately, and with a yearning to learn and do more about it.
In short, whether you like thinking about story construction or just fancy a good spontaneous yarn, if you see or hear of PGraph passing through your area – make it happen!